To my second post on Helvellyn now, and a guide to the summit. The pictures aren't too impressive, because it was far too blowy on the top to try and venture too close to the edge. But this'll give you some idea of what it was like.
The classic approach to Helvellyn is via Striding Edge, the route which claimed the unfortunate Mr Gough, and which still claims the unwary or unlucky traveller to this day. If you look closely, you can see the little stream of figures, tramping their way along this narrow ridge...
Here's another view of Striding Edge, as seen from the summit:-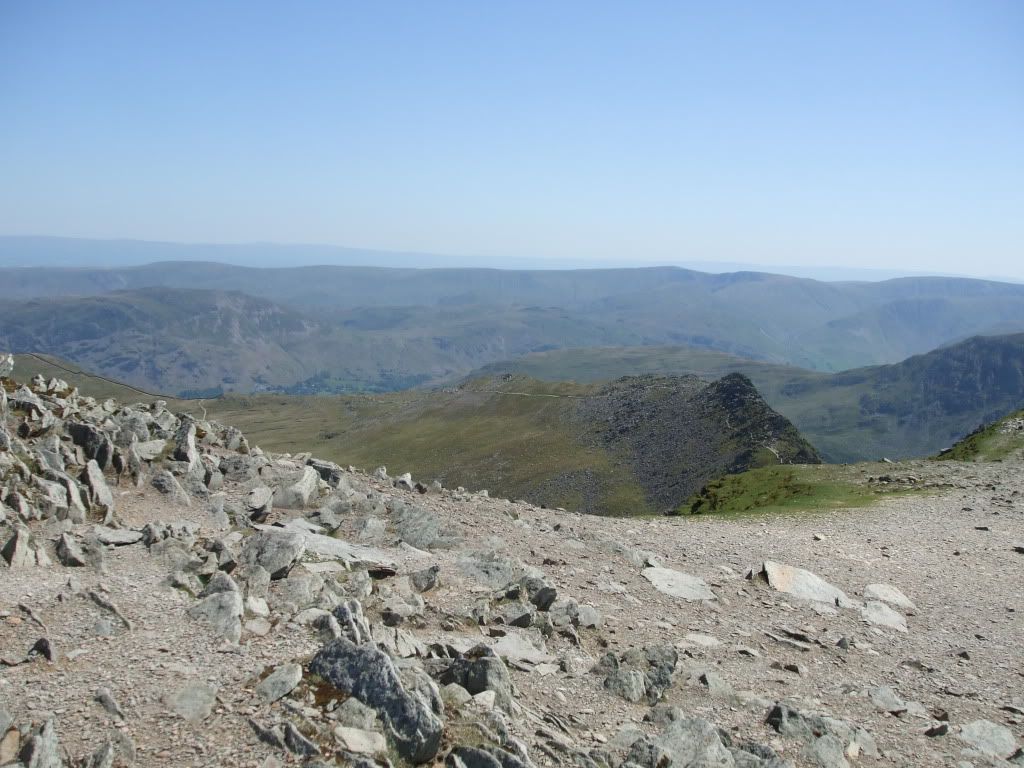 The other classic route to the summit is via Swirral Edge, equally dramatic, but considerably less terrifying! In fact, it looks so inviting that this knitted, woolly walker almost feels inclined to tackle it some time:-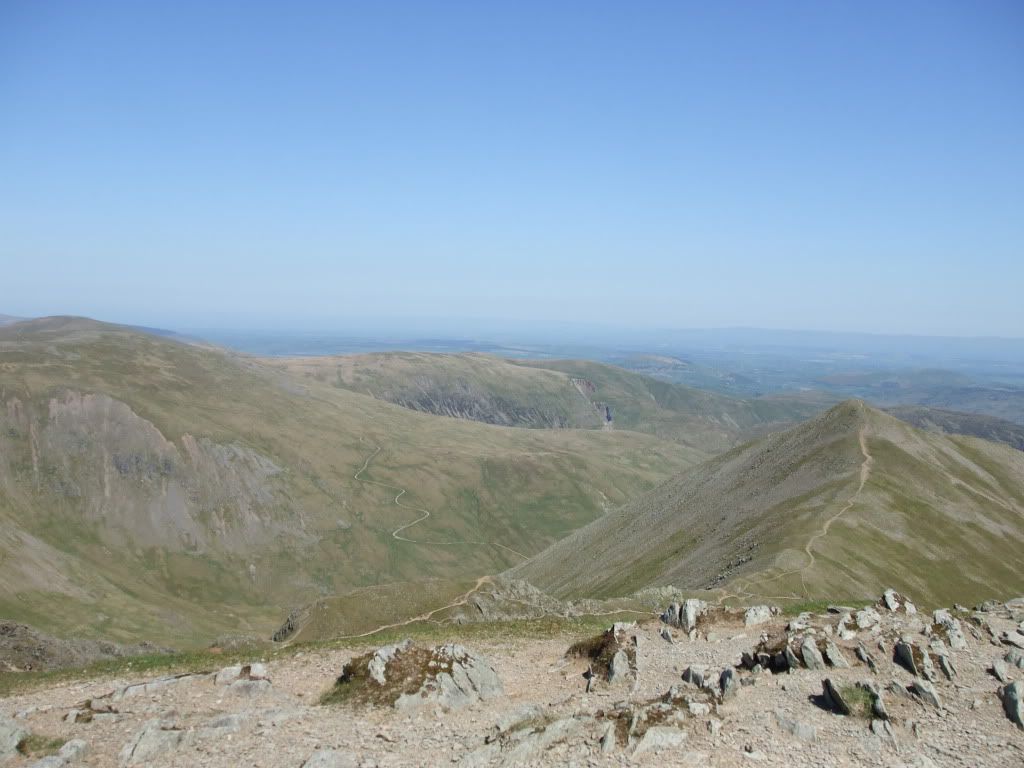 Here's a monument I found upon the summit. It wasn't, I'm afraid, commemorating Mr Gough: instead, it was acknowledging the moment when someone landed an aeroplane on the mountain, then promptly took off again....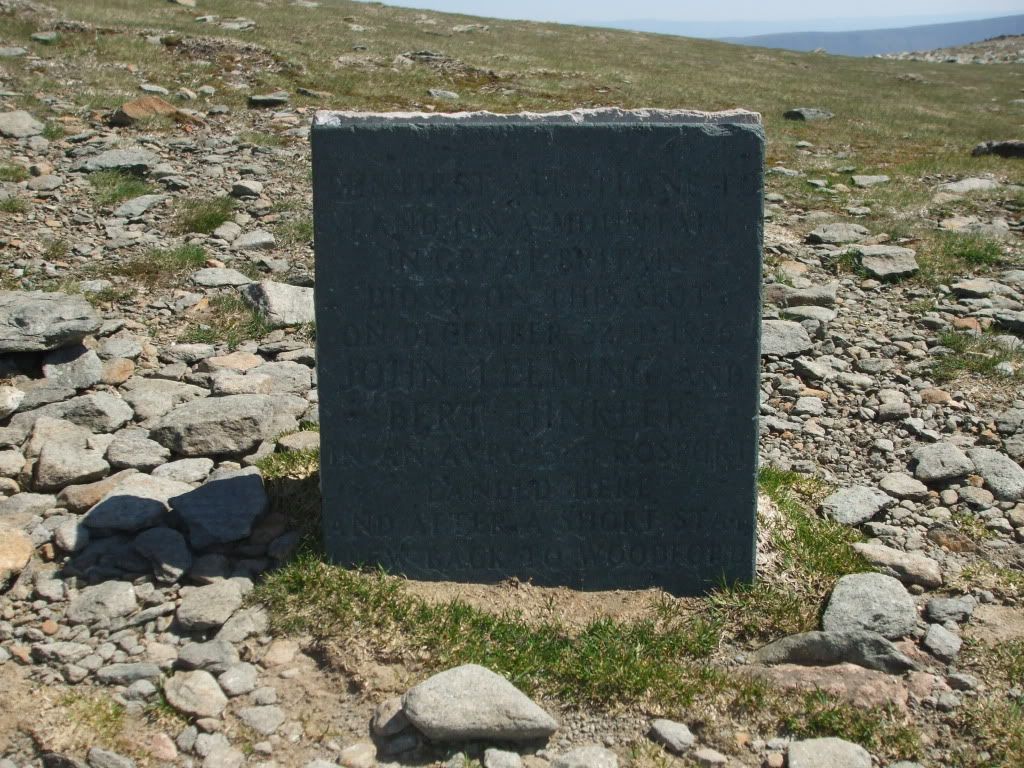 Looking away from the summit, we can see the rocky bluffs that represent the eastern faces of Nethermost Pike and Dollywaggon Pike. Dollywaggon Pike was the objective of our walk last July, and it was to Nethermost Pike that we were heading following our ascent of Helvellyn on Saturday:-
And that's where we'll be going tomorrow...