This blog takes you, dear reader, to a wide range of sites in a wide range of places.
But a lot of the time, it neglects what can be found right on my doorstep. Modern eighteenth and nineteenth century buildings excepted, a lot of the sites I feature here are examples of international architecture. True, there's often a local flavour, and evidence of local variation, but the wider themes are more broadly found. Like Romanesque and Gothic medieval architecture, and Roman forts, and even prehistoric burial monuments (and no, I'm not going to enter into a debate on the unique nature of recumbant stone circles and Clava cairns at this point in time...)
It's not very often that I feature something that is uniquely Scots, unparalleled anywhere else and of a quality which is so fine, that it makes me swell with nationalistic pride to share it with you. Which is quite something, considering I'm of Welsh/English ancestry...
So now, it gives me great pleasure to introduce you to the Saint Andrews Sarcophagus, which is shown below:-
It's an early medieval object restored from fragments recovered around the Church of Saint Rule, but much earlier in date, having its origins around AD 800. It is described as 'Pictish', in other words created by the mysterious inhabitants of north-east Scotland who are well known for their enigmatic carved symbol stones and 'ogham' script.

I had experience of Pictish art at uni, and while I experienced a brief 'wow' factor at the time, when I was first exposed to hogbacked stones and symbol stones, its wider place in world art history was lost to me. I've since seen a whole load of Roman sarcophogi, and this beautiful carved object is oddly reminiscent of these objects, though the decoration is well and totally local in its decorative style and content.

Some of the motifs are biblical, and a hunting theme is also present, with lots of animals devouring other animals. Here's one end of one of the side panels:-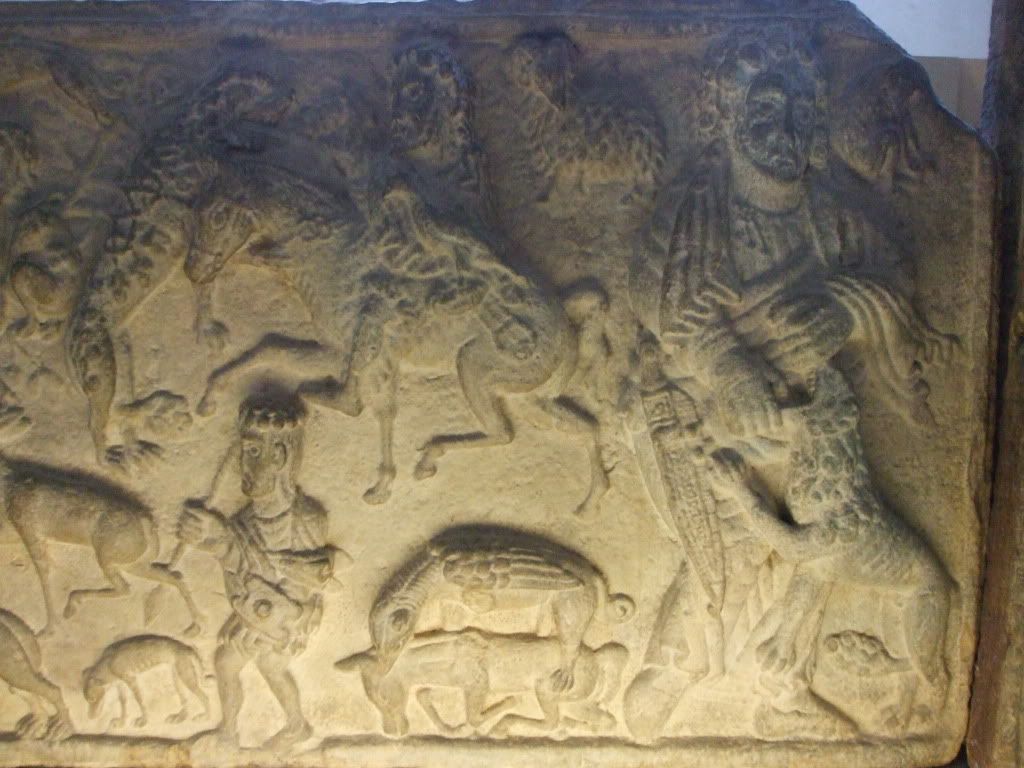 And here's the other:-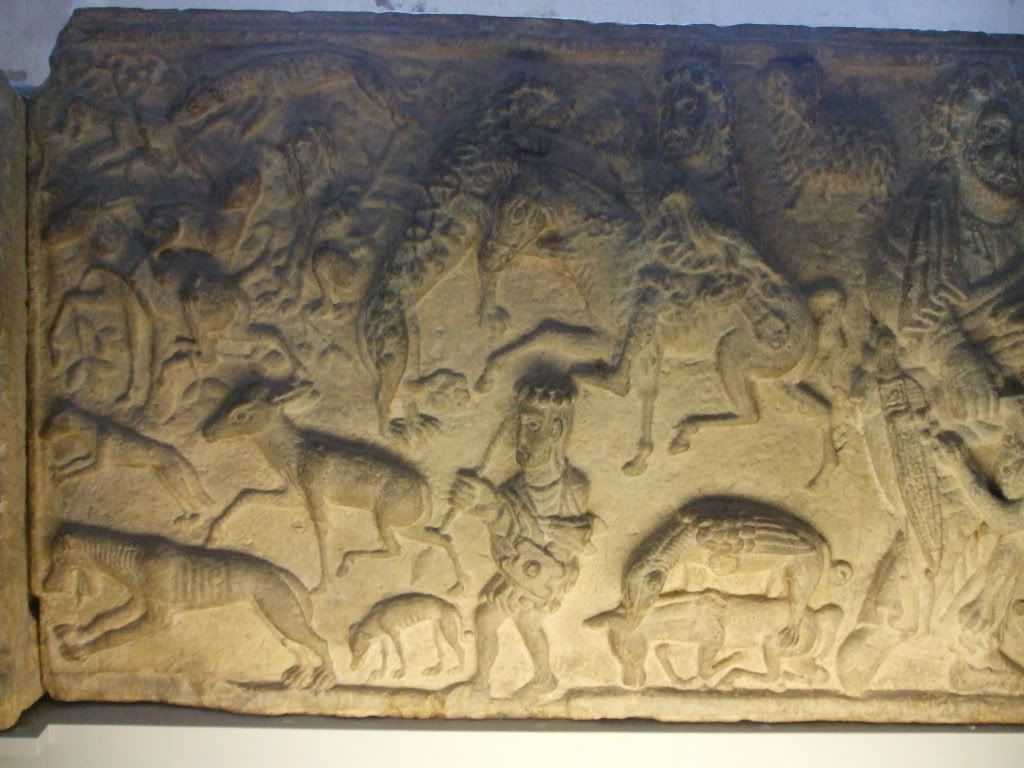 And lastly, here's one of the end panels, featuring a cross, and lots of Celtic interlace work:-
This object was clearly intended for an incumbent of high status, and it's thought that it was created to receive the corpse of a Pictish king. It's an object of international importance, and it should be on everyone's 'Must See' list for a visit to Saint Andrews.

In fact, it should probably be on a 'Must See' visit for Scotland, because it's really, really, really, really gorgeous. Words can't really express how gorgeous it is.

So there!