Up another 900 feet now, to the summit of Great Rigg, which at 2513 feet in height falls into my 'Great Big Bruiser' category of fell - in Scots terms, it's a Corbett!
If someone had told me a year ago that I'd have made the decision to hike up a 2500 foot summit in February, I'd probably have scoffed and said 'don't be daft!' But this woolly walker seems to be getting a bit more intrepid in her old age, and somehow a six mile round trip to Great Rigg and back seemed quite do-able.
Here's a view of the summit, seen from just beyond the summit of Stone Arthur:-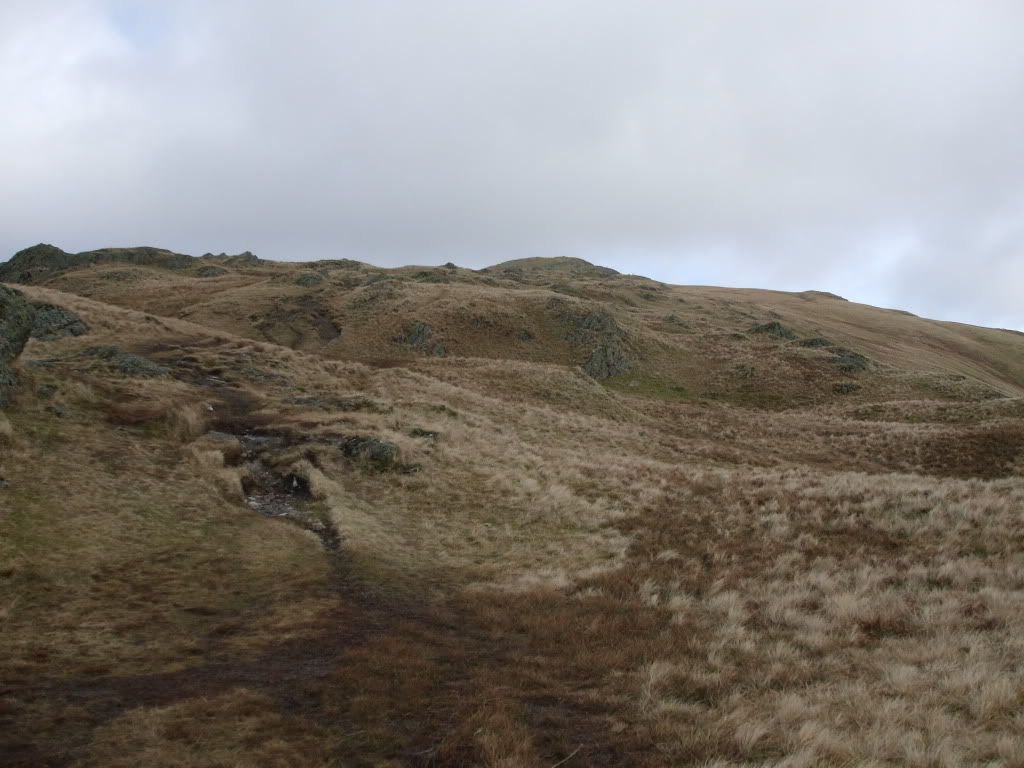 Like yesterday's peak, Stone Arthur, it's not really a very popular fell for walkers. Not on its own, anyway. Instead, it's most often visited as part of the 'Fairfield Horseshoe', a ridge walk which takes in a grand total of eight summits, and which gets its name from Great Rigg's better known neighbour, Fairfield.
If we hadn't pencilled in Helvellyn and Nethermost Pike for our summer walk, I'd be tempted by the Fairfield Horseshoe, because it looks like a lovely walk. I'm not sure I'd have wanted to walk the Horseshoe on that particular day, because I'm far too knitted to have contemplated a big long exposed ridge walk when the wind was that strong! Summer 2013 seems like a much better bet...
Here's a taster, looking down from the summit of Great Rigg along the ridge towards Heron Pike, with Lake Windermere to the left:-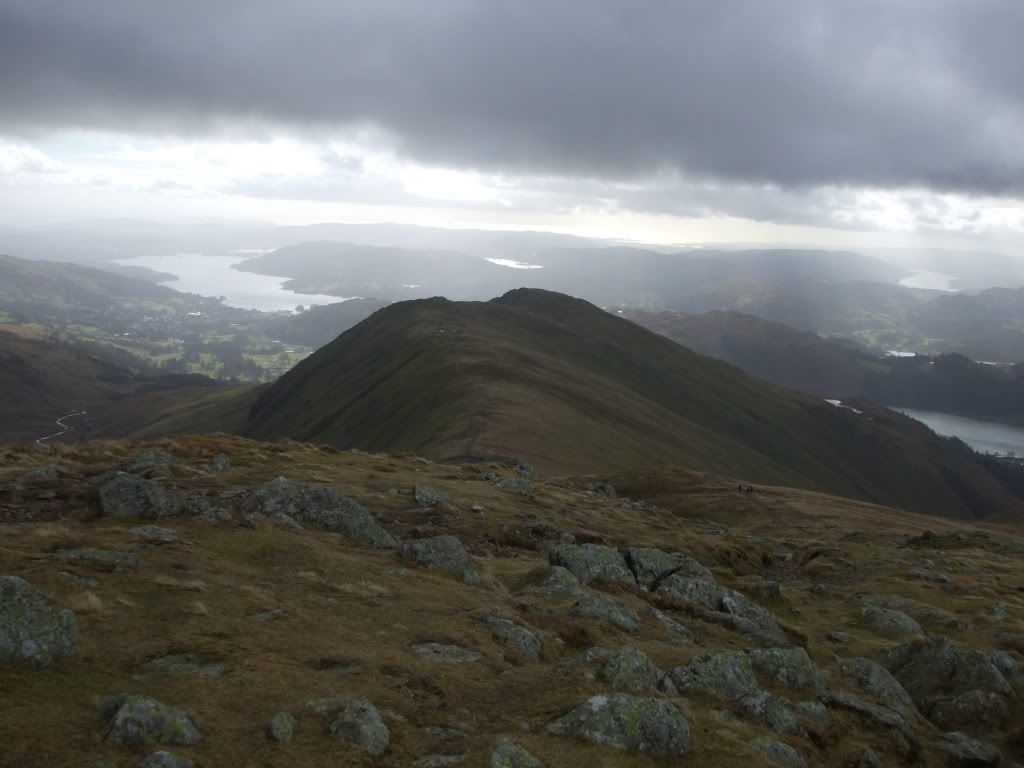 Here's another view from the summit of Great Rigg, looking between the summits of Seat Sandal and Dollywaggon Pike towards the ominous bulk of Helvellyn:-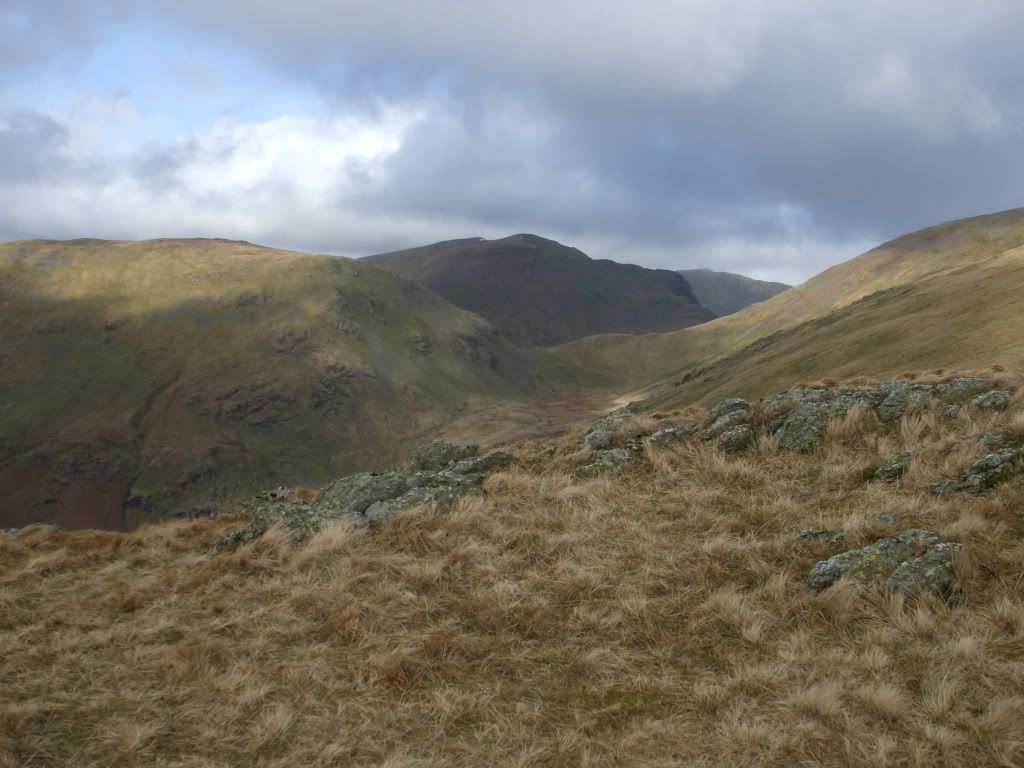 #
And another view of the scene I featured yesterday, but this time seen from a higher elevation. Easdale Tarn can be seen beyond the ridge running between Helm Crag and Gibson Knott, with the summit of Harrison Stickle visible (to the eagle-eyed) above the tarn:-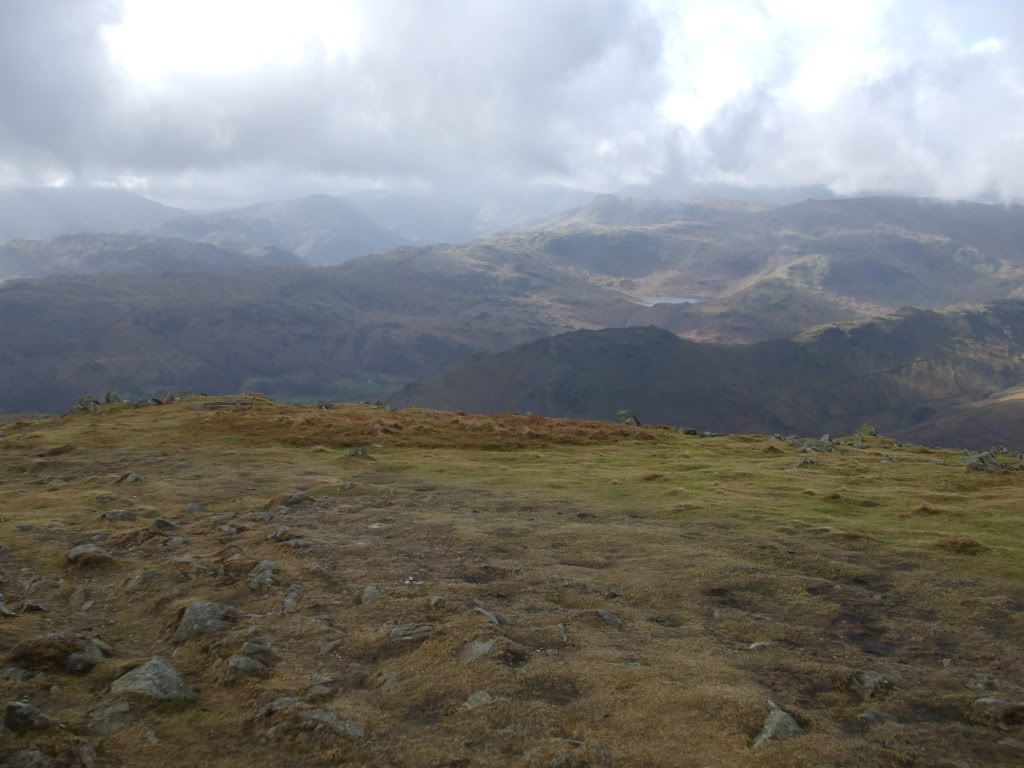 And lastly, a final view of Lake Windermere, with the sea visible as a bright silver band in the difference
:-
Ah, yes. It was a classic fell walk indeed. And now I have to wait until July until the next one....