endlessrarities
More from Crookston Castle now. It's not particularly photogenic, I suppose. It is a stubbornly defensive structure, and unfortunately I don't have much information about it architecturally, as it's insufficiently well-known to have a guide book dedicated to it, and it being Friday, I really don't have the energy to go and research it. Someday I will revisit it, and do it justice!
It has early association with the Cruiks of Cruikston (probably from the de Croc family...) but it eventually passed into the hands of the notorious Stewart family. It gets a mention in my forthcoming novel, because it was besieged in 1489 by allies of King James IV. During this siege, its structures were subject to a bit of a battering when two large bombards (including the famous Mons Meg) were put into action here. At least, that's the theory. In reality, the garrison might have surrended just as soon as the guns appeared at the base of the hill, though it's been suggested that one of the towers was wrecked in the attack:-
Cr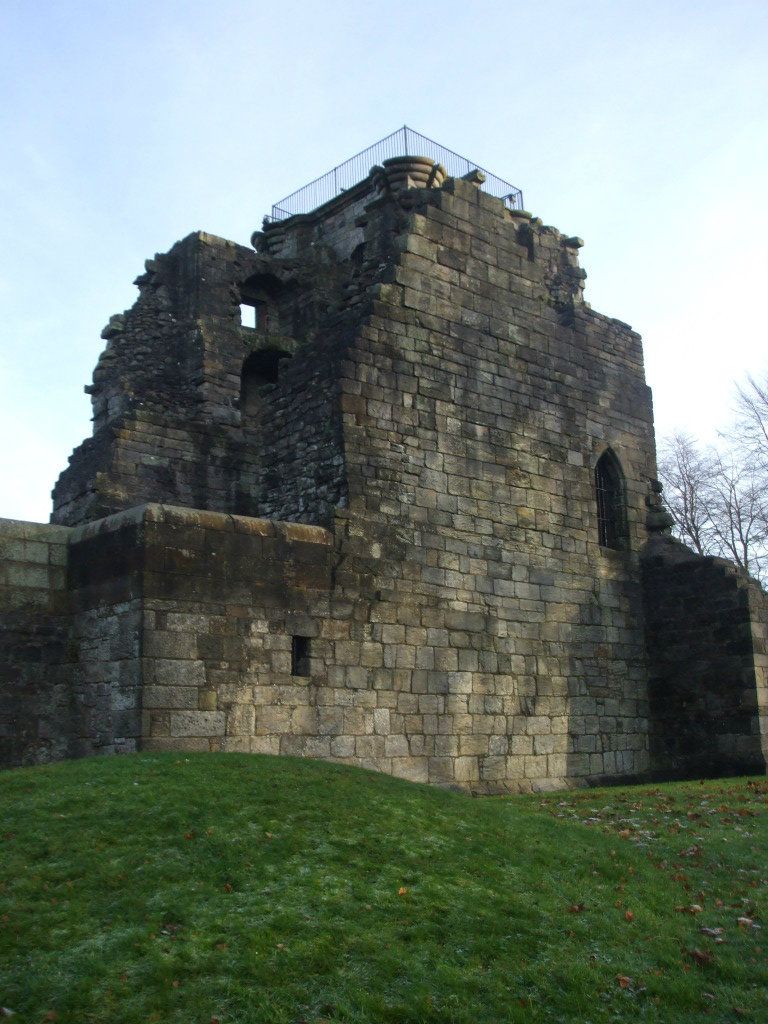 Here's another view, showing the surviving tower, with its epic twentieth century handrail around the parapet:-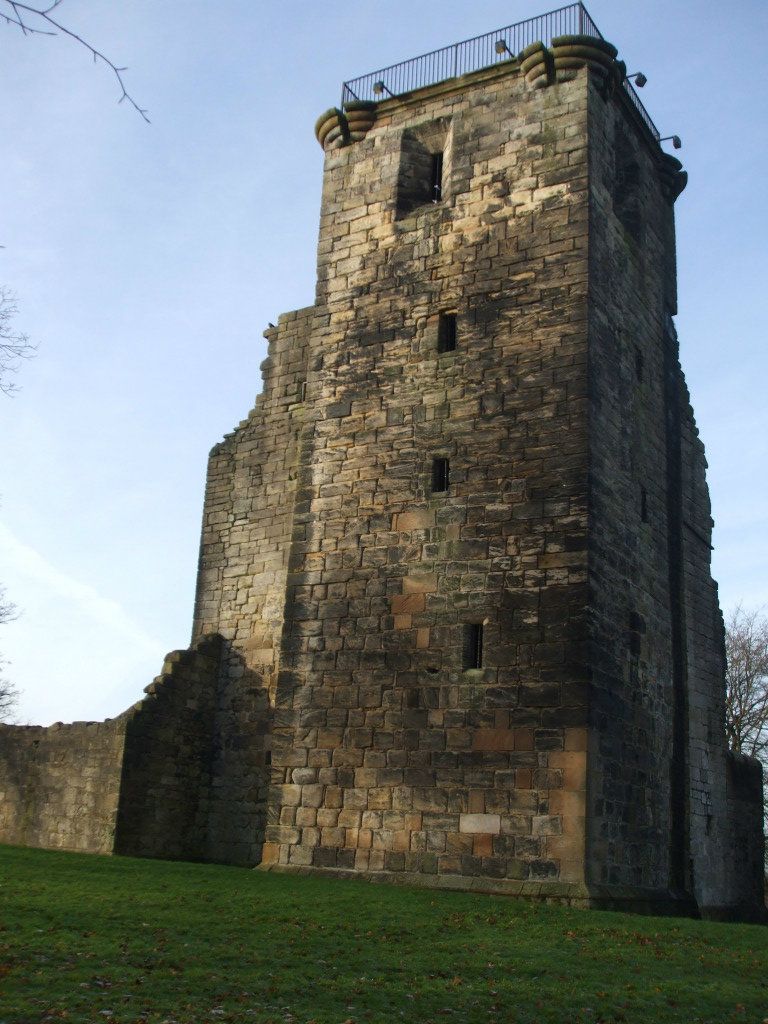 And that's it, I fear. It's Friday night, and I've had enough heritage for the week, I think!!