endlessrarities
Huzzah! We have photographs!
I gave up on the beta version of Photobucket, which seems to hate me, and opted for the good old original version, which itself seems more like the beta version, so please don't ask me what's going on 'cos I DON'T KNOW AND I'M CONFUSED AND LIFE'S TOO SHORT!!!
Anyway.
My last photos of Villerouge-Termenes, now, and for this I'm taking you beyond the castle, to some of the other historic buildings which litter (if that's the right word!) the place.
The church, first of all:-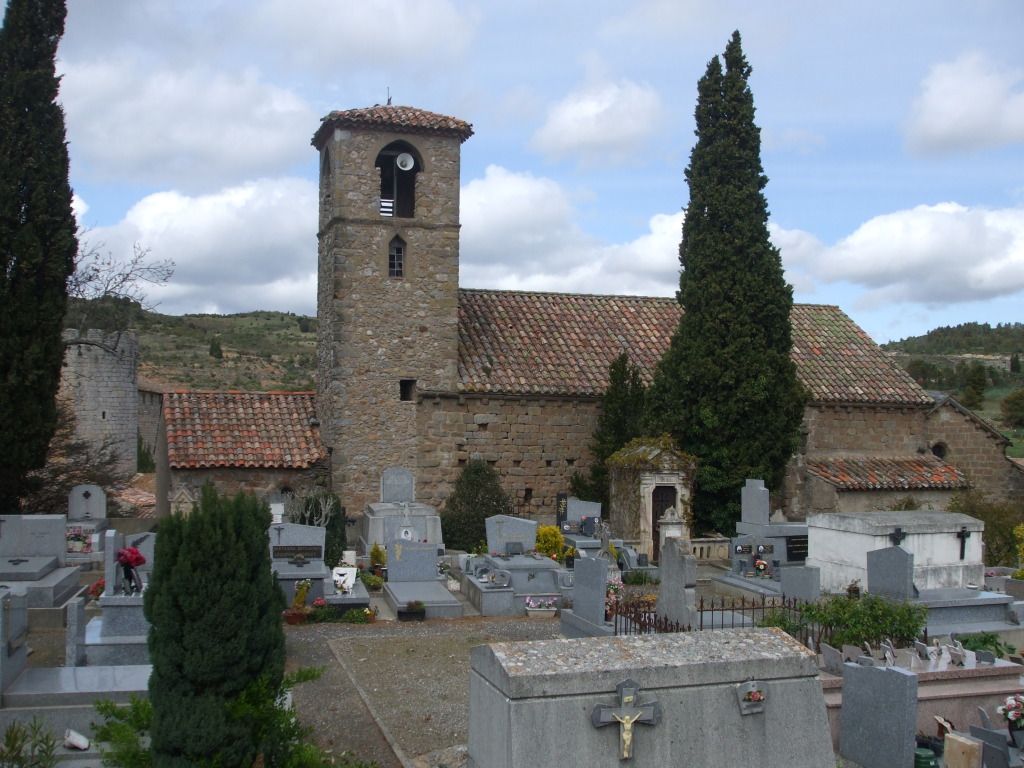 Dedicated to Saint Stephen, the church's fabric dates back to the 13th century. It has a 16th century retable behind the altar, a 12th century font and a 15th century bronze bell, but alas, it was closed the day we visited and we could not get inside to explore.
Another little treasure that survived in the town was this early gateway. Named Saint John's Gate, it has a portcullis slot and bears the arms of Pierre de la Jugie, a 14th century archbishop of Narbonne who - if you'll remember back to our earlier posts - held the lands during this period:-
And that is that. Today we took an executive decision not to go cycling because of the risk of ice on the roads and the cycle track, so I had an entertaining little sojourn to a castle a bit closer to home instead: Crookston Castle, a rare survivor which sits in splendid isolation in the midst of a council estate on the outskirts of Glasgow. It was locked up for the winter, but I'll share some pictures with you next week, all being well.

Be warned - I'll be undertaking a few castle odysseys over the next few months, so you'll soon be getting introduced to a lot of Scots castles, some more obscure than others!