Another post dedicated to Villerouge-Termenes now, but this time we're going to go inside the massive curtain wall to an equally well-preserved interior which has, however, been subject to quite a bit of alteration:-
A substantial portion of the building is now dedicated to an exhibition detailing the life and death of the last Cathar, Guillaume Belibaste. However, the castle also plays host, on an occasional basis, to medieval feasts, faithfully recreated for visitors. The ticket prices were exorbitant, but I think I'd have given it a go, if I'd had the opportunity!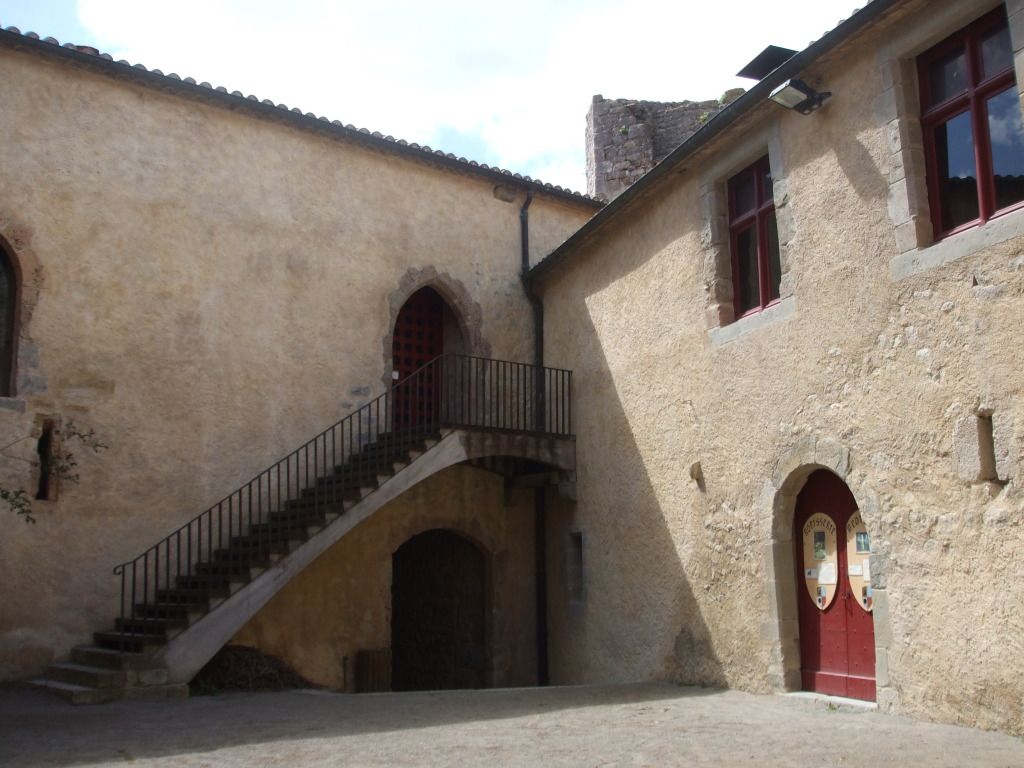 Another view taken from within the courtyard, this time looking towards the entrance, which was evidently subject to alteration at a later date, with - I presume - the addition of this slightly strange superstructure:-
And I don't have much more information about this site, I'm afraid. Other than the fact that archaeological works carried out here previously have revealed that this is the second phase of castellated architecture to occupy the site.