Another castle from Cathar Country now, and something which really, really, REALLY reminds me of the Ninth Gate!!

This is the castle of Villerouge-Termenes, which probably fits everyone's idea of what an archetypal castle should look like - full stop. It's incredibly well preserved, with its intact enciente wall and angle towers, and it dominates the town.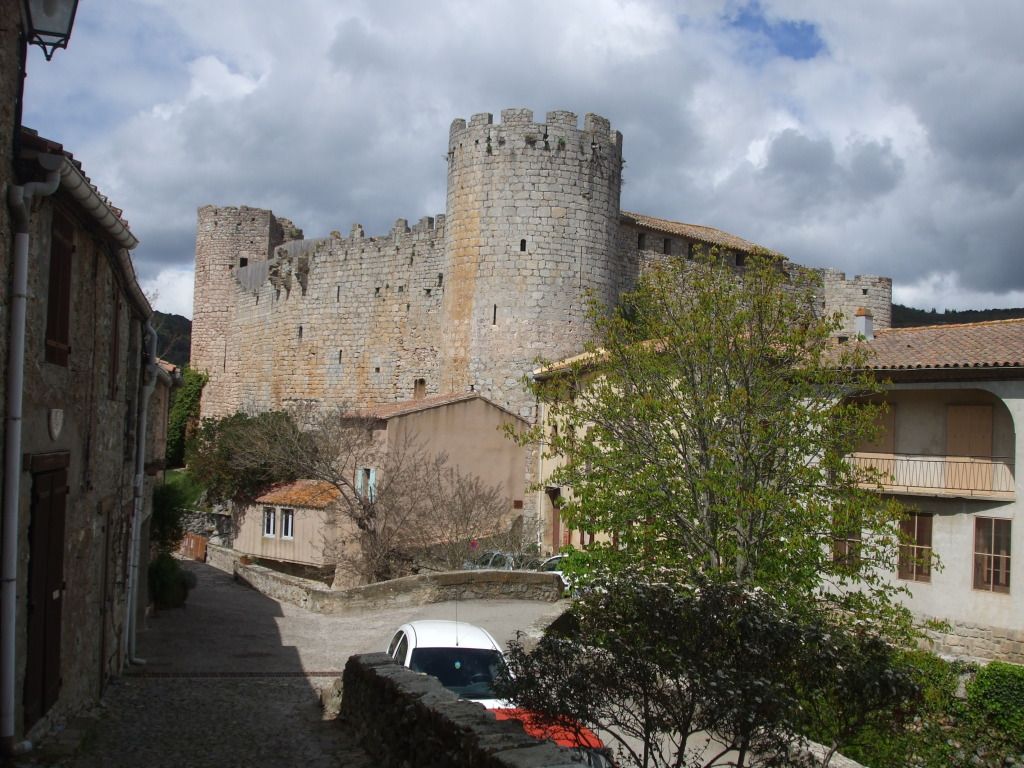 The castle was in the hands of the Bishops of Narbonne from 1110, when it was handed over to them by the Lords of Termes (not altogether willingly, by the sounds of things...) and it remained with them until the French Revolution. Obviously they kept it in good order - it now earns its keep as the home to an exhibition about the last Cathar, Guillaume Belibaste, who was burned here as a heretic in
Here's a view from just outside the village, showing its location from a distance. Note how it seems to nestle quite low in the landscape, rather than perching at the top of hills as is more usual round these parts:-
This of course means it wouldn't have been much use against artillery, but obviously no-one tried to take it by force, or I doubt it would still be here to impress us today.
One last view now, showing at close quarters how it dominates the village:-
Enjoy!!