I heard today that I've had the go-ahead to get my Mr Telford/Mr Watt paper spruced up & polished and sent off to journal, so to celebrate, I thought I'd post some pretty pictures of a Boulton & Watt steam engine.
This is Crofton, which houses not one but two working steam engines, installed here to pump water into the Avon & Kennet Canal to maintain water levels. A view, first of all, of the engine house:-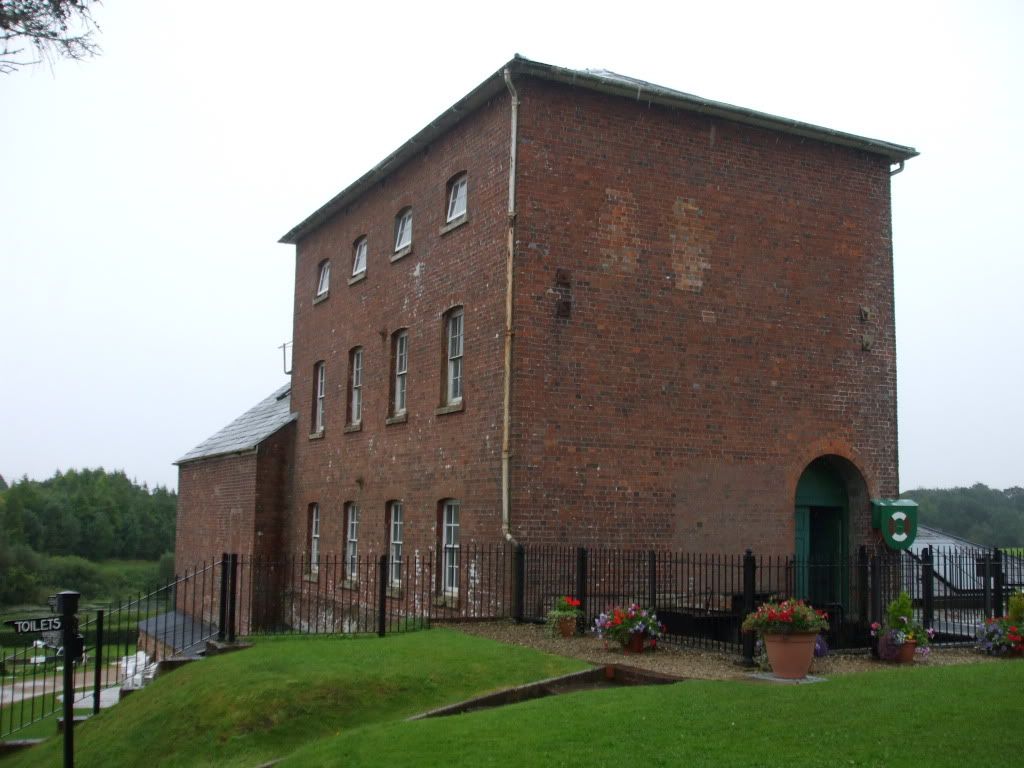 Unfortunately, we arrived three days too late to see the engines actually working. But evidence of their labours was still apparent: the boiler which powered them was still burbling happily to itself during our visit. Evidently, it has to be fired up a couple of days prior to the 'steaming', and it takes another three days to cool down afterwards...
One of the engines had its 200th anniversary this year. It's a Boulton & Watt engine, which survives in excellent condition. It's interesting to see it sitting side by side with a younger engine: the B & W one seems quite chunky and clunky when compared with its younger companion:-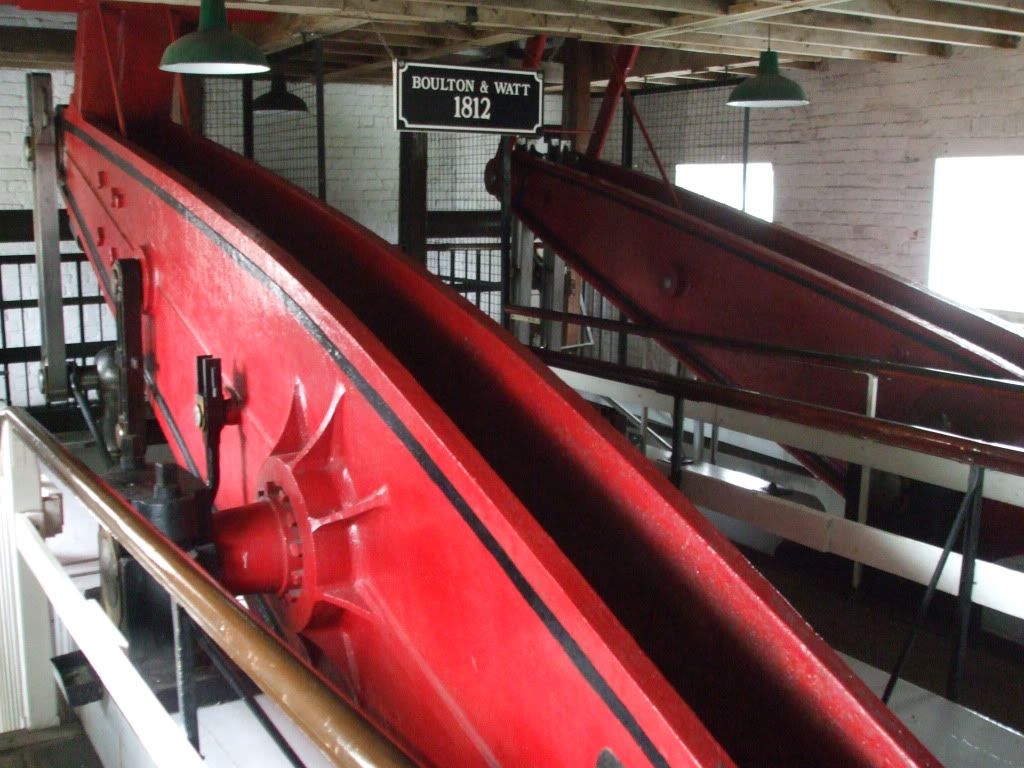 Being a Boulton & Watt engine, it of course bears its Boulton & Watt serial number 'B.42':-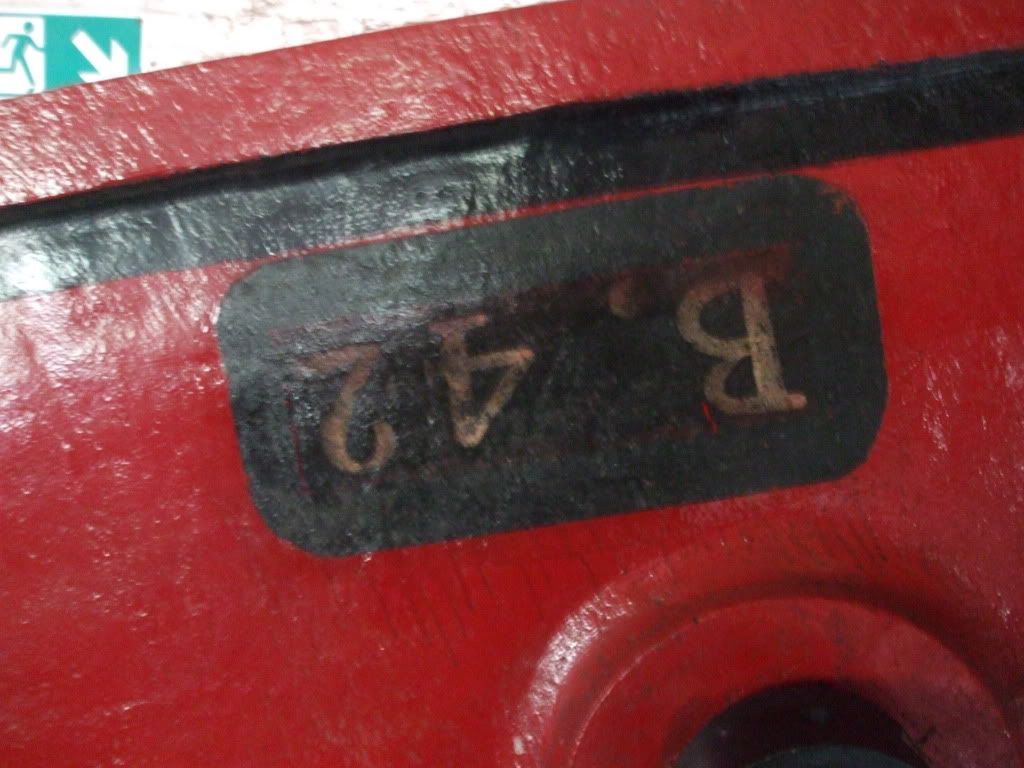 So for all you fans of industrial archaeology out there, enjoy! Unfortunately, it's far too late for me to start wittering on about how steam engines operate, and I'm still trying to get my head round the modus operandi myself...

And besides, Neil Oliver's currently demolishing the cute & cuddly reputation that the Vikings have been enjoying over the past few decades, so I guess I'd better stop typing and pay attention, hadn't I?