I promised you one last post from Narbonne Cathedral, and here it is!
As you know, I consider it my solemn duty to seek out strange and wonderful monuments from far and wide, and if I can make you smile, so much the better!
The skeleton reclining in a hammock in Saint Andrews was a case in point. But here's another one, a very jolly-looking chap who adorns a burial monument within the cathedral at Narbonne:-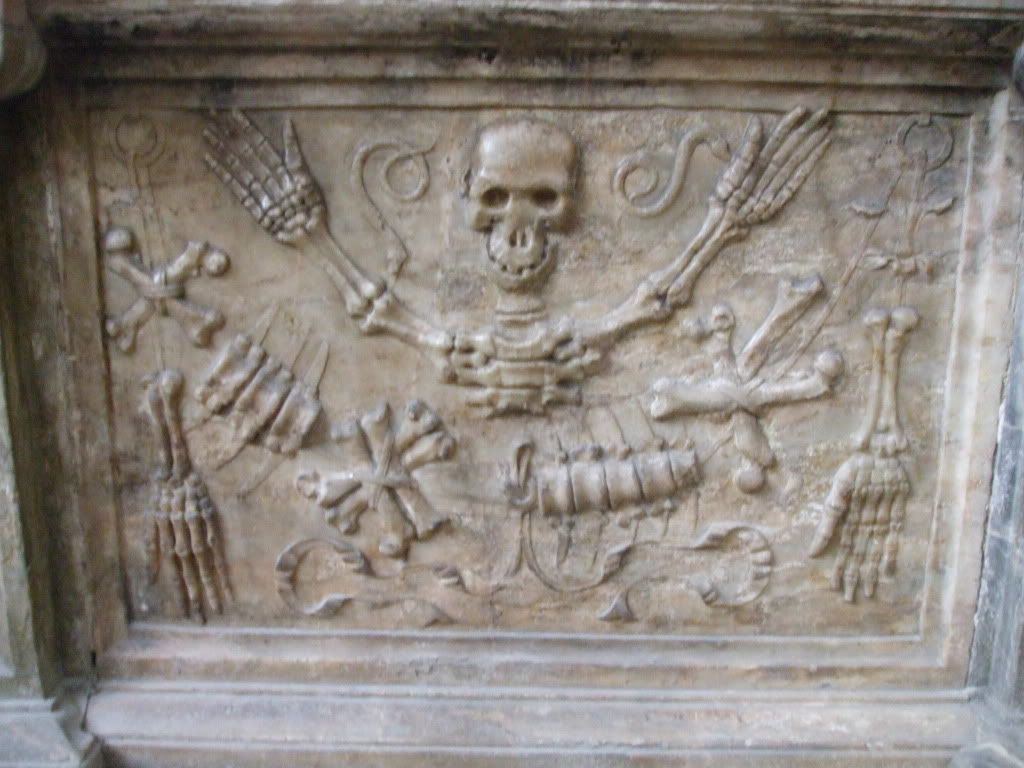 Our skeletal friend actually forms part of a much larger frieze which is pictured below:-
This is one of two imposing monuments which mark the resting places of former bishops:-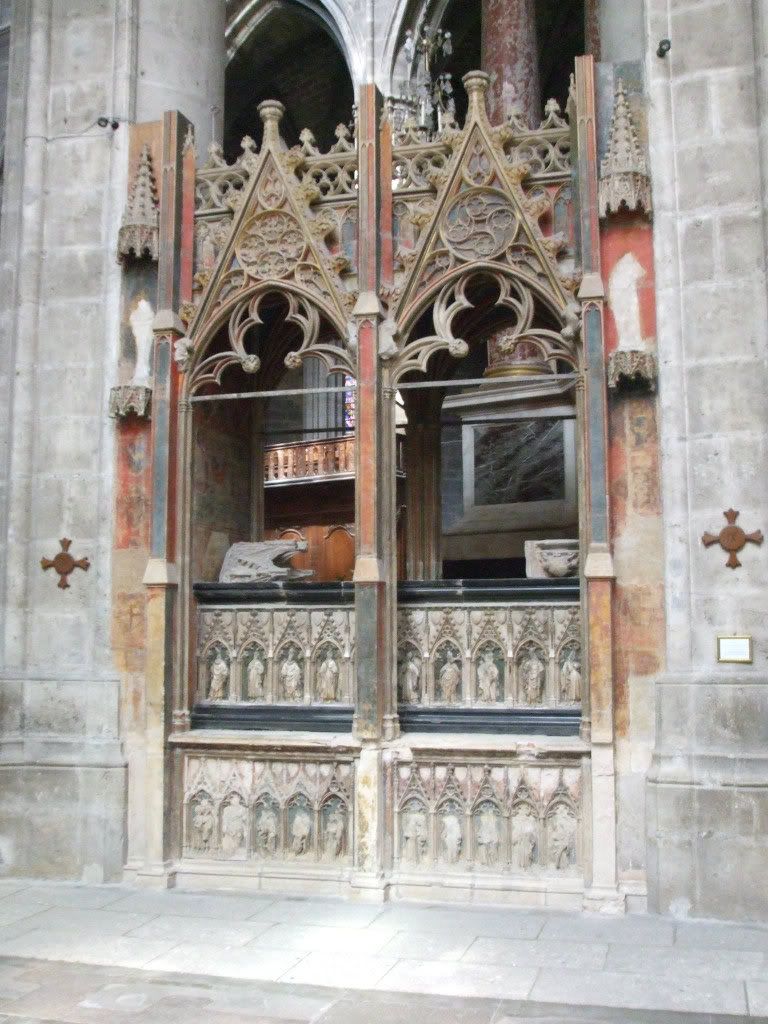 And I'm having serious problems not only with LJ but with Photobucket now, which makes me wonder if my dear little computer is about to break down or blow up!

Thankfully, my 2nd novel and MOST of my photos are backed up, though I've let my 3rd novel slip a bit. Watch this space!!!