The weather's gorgeous - at last!! - and I of course messed things up by deciding that I really couldn't be bothered getting up at 6am to cycle 5 miles down to one of our nearby train stations.
By lunchtime, I was of course regretting this decision. And by the time I finished at 4pm, I was kicking myself.
So I did a workout instead, and now I'm even more knackered. The weather's supposed to be good all week, so I guess I'll be able to take the bike on Thursday instead.
Since I've finished my last series of Lake District posts, I thought I'd take some time out for a garden post. I've mentioned my 'Cromer Rock' anthirrhinum from Thomson & Morgan a few times, so here's a picture, just to let you know what they look like:-
It might be a bit garish for some, but I like it! It took a while to get going, but now it's flowering madly. And in the wider context of the front flower bed, it doesn't like quite so in yer face:-
My apologies for the random bits of couch grass....
I still don't think this bed has peaked yet as far as the annual bedding is concerned. The godetia haven't started flowering yet and the lobelia are still being a bit tardy. Their zenith will, of course completely fail to coincide with the potentilla, but we can't have everything, can we?
On the penstemon front, the situation is catastrophic. Heavenly Blue (below) is doing really well, and Sour Grapes isn't doing too badly, either, though it's not flowering yet. Stapleford Gem has also made it, but I know for sure that Appleblossom and Snowstorm have gone to the great herbaceous border in the sky....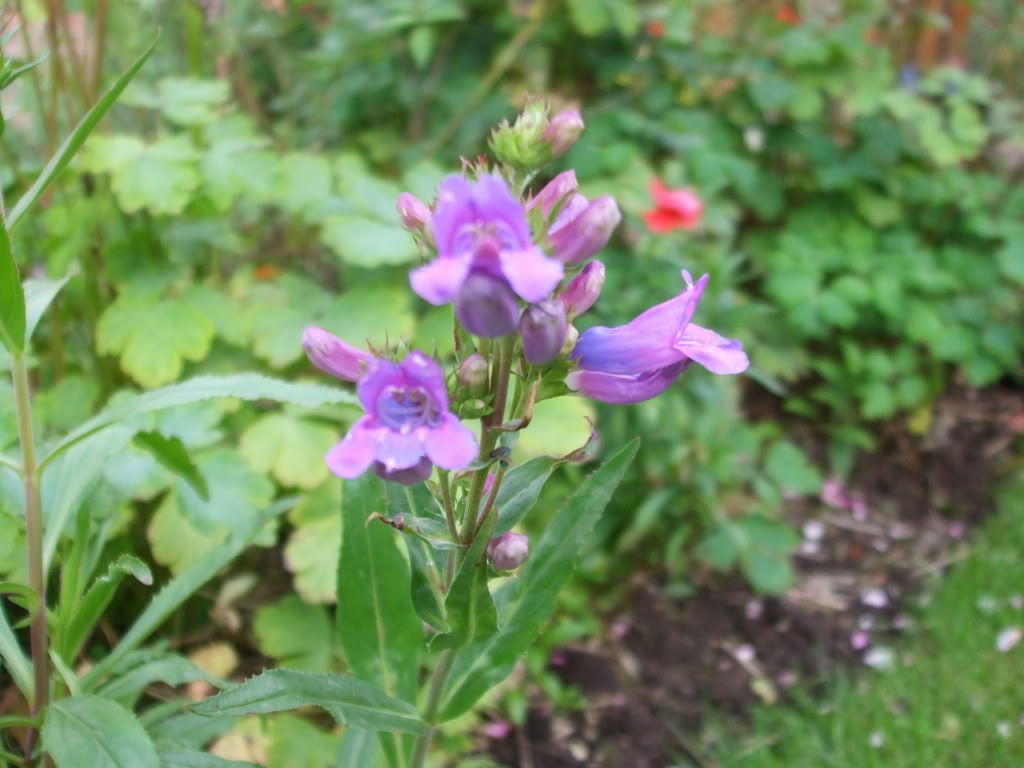 Some old faithfuls remain consistent, including my David Austin Old English Roses. This one's Eglantyne - unfortunately, I can't post you the perfume, which is divine:-
And another revelation has been the pelargoniums, which came from Vernon Geranium Co. I lost one or two due to damping off or something similar, which was a bit disappointing (and yes, I should have complained!), but those that made it have been lovely. Unfortunately, the writing on the plant labels has faded, but I'm pretty sure that this one's Vectis Glitter:-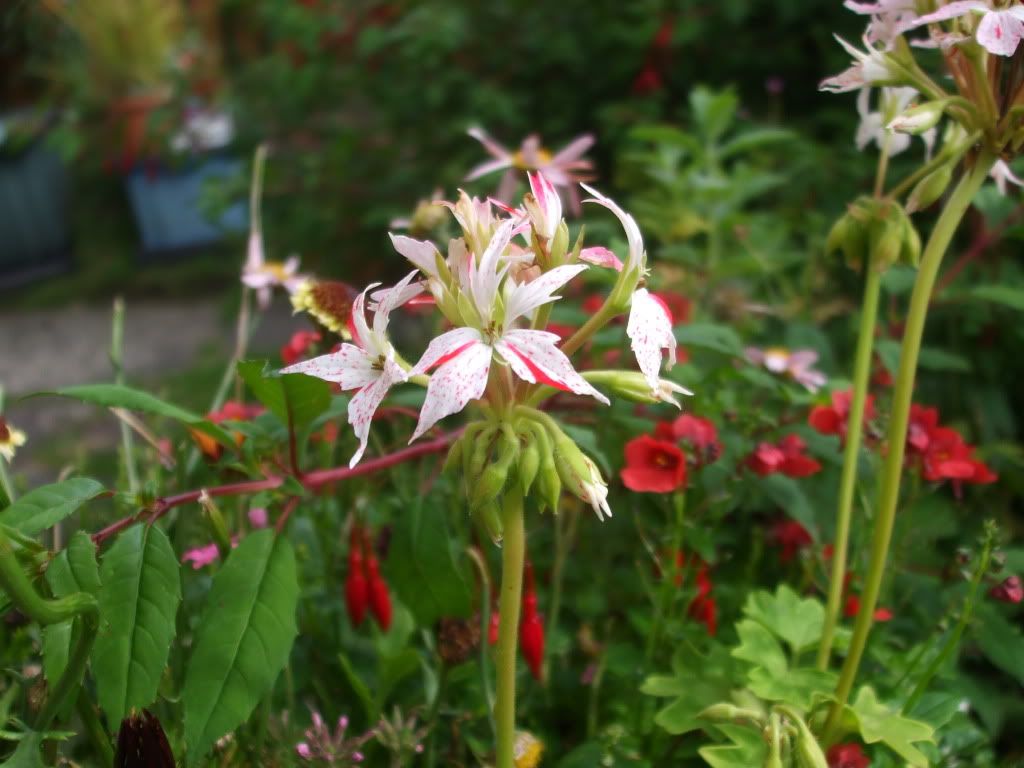 And now I'd better get on with my daily chapter...