Okay, so it's not quite as big and impressive as it would have been if the nave/transepts/crossing had been completed. But....
It's pretty good, nonetheless.
Here's a view of the choir, looking up towards the vaulted ceiling:-
This photograph conveys some impression of the scale. Now here's a question for fans of church architecture. Is this building in two or three stages?? There's a whacking great arcade, and a whacking great set of windows at clerestorey level, but is that little gallery between the two sufficiently important to count as the triforium?? The floor is, as ever, thrown open for suggestions!!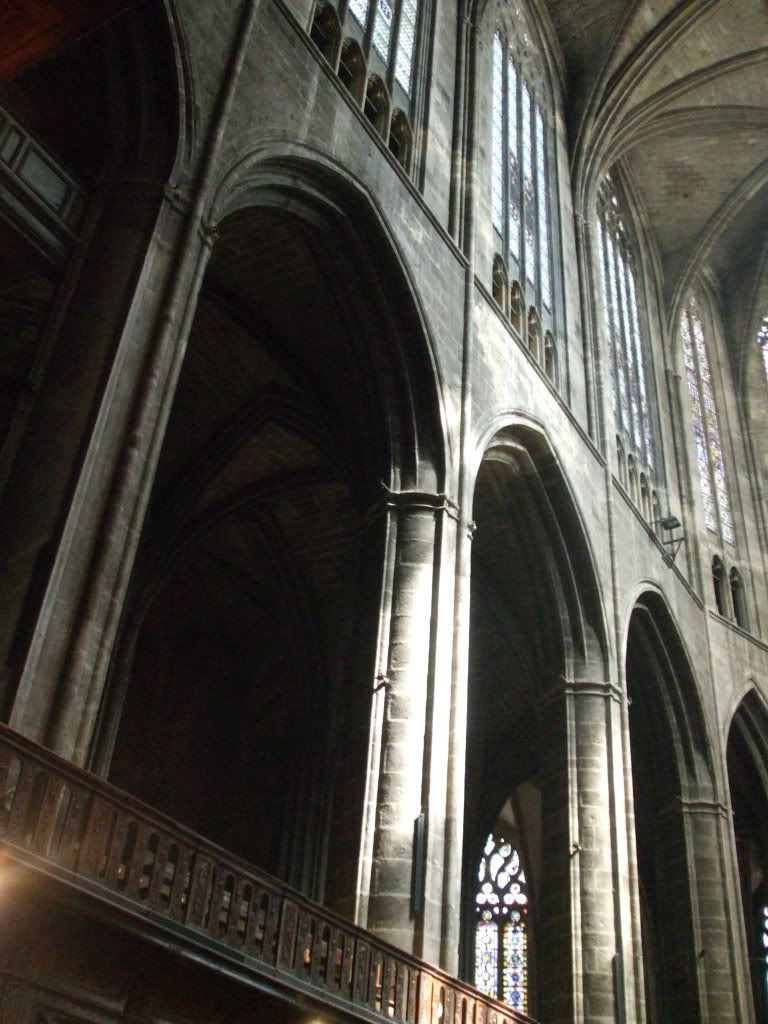 This particular cathedral church is aisled, unlike the churches built in the indigenous meridional gothic style. And once again, there's an impressive set of vaults:-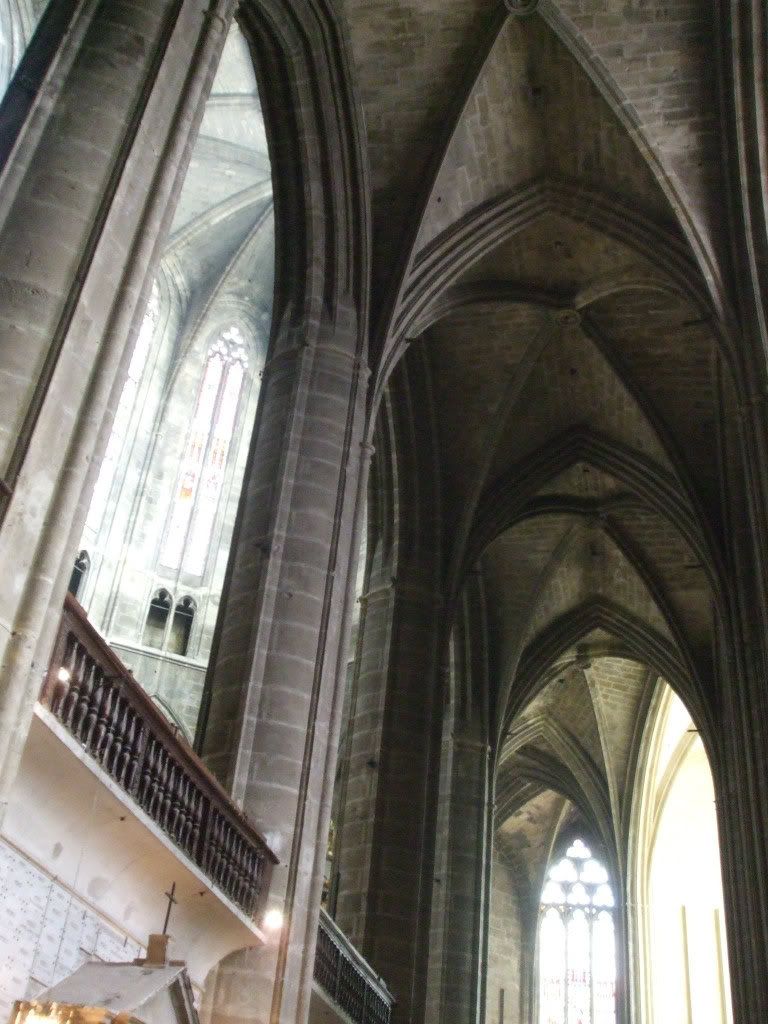 All in all, it's a wonderful and very awe-inspiring building. Some of the burial monuments are fun, too, but you'll have to wait for another post on another day for those!