An introduction to the cathedral at Narbonne now.
Narbonne Cathedral is a typical Gothic cathedral, built on a cruciform plan, with nave, transept, choir and crossing. The only problem is that it never actually got finished.
Building was abandoned on the nave and transepts, but the skeletal remains of the transepts and crossing still survive, giving a tantalising glimpse of what would surely have been a truly magnificent structure. Even the window tracery is in place, though the masonry looks quite rough in places:-
So what happened? The sad truth is that the builders ran out of money, part of the way through the project. There was the medieval equivalent of an economic downturn, and the project got abandoned. The whole church is now contained within what was meant to be the choir:-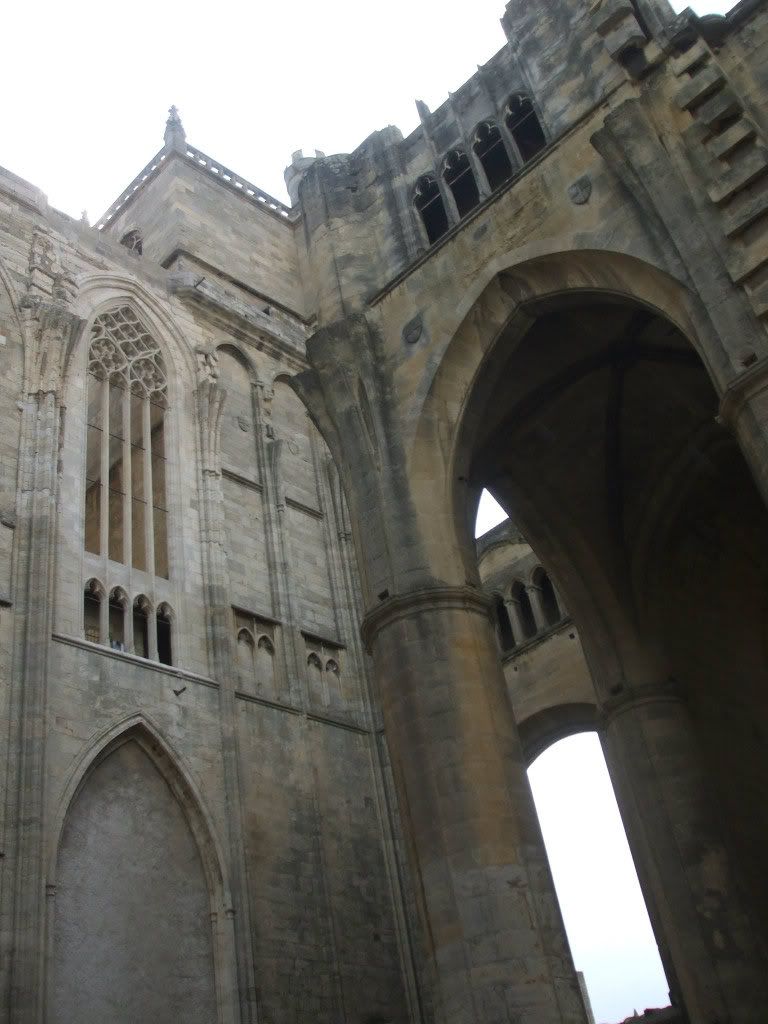 Another slight problem was that the proposed design for the cathedral would have meant the dismantling the city walls to make room for it. The good people of Narbonne were a bit worried about this, so when the project got stalled, there was some relief on the part of the locals, who far preferred to keep their city walls intact.