And now, some photos from the last and most impressive of the Lastours Four: the castle of Cabaret.
The Cabaret family were prominent in the area in the period leading up to the Albigensian Crusade, First mentioned in 1067, they made their considerable fortunes from the iron mines which proliferate throughout the area. The resistance of the Cabaret family kept the infamous Simon de Montfort out of mischief for a couple of years, and the castle of Cabaret itself eventually became the seat of the Cathar bishop of the Carcasses area. But in 1227, Cabaret was besieged by Humbert de Beaujeu, and two years later, the stronghold surrendered, The original castles, and the associated settlement were then destroyed by the victorious Crusader army.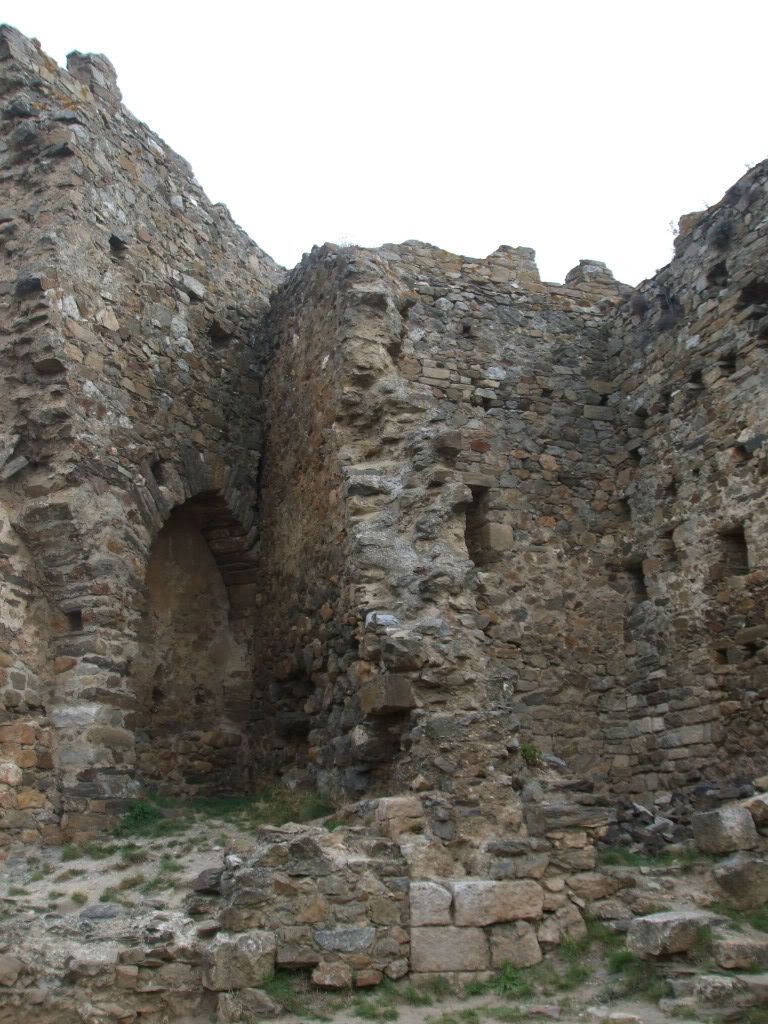 Unlike the other Lastours castles, which seem more like watchtowers than places of residence, Cabaret is a substantial structure with a tall rectangular tower and a big curtain wall, which can be seen in detail below. It's not the easiest of structures to understand, but it's been heavily rebuilt and restored throughout the centuries and probably has substantial areas remaining unexcavated, too.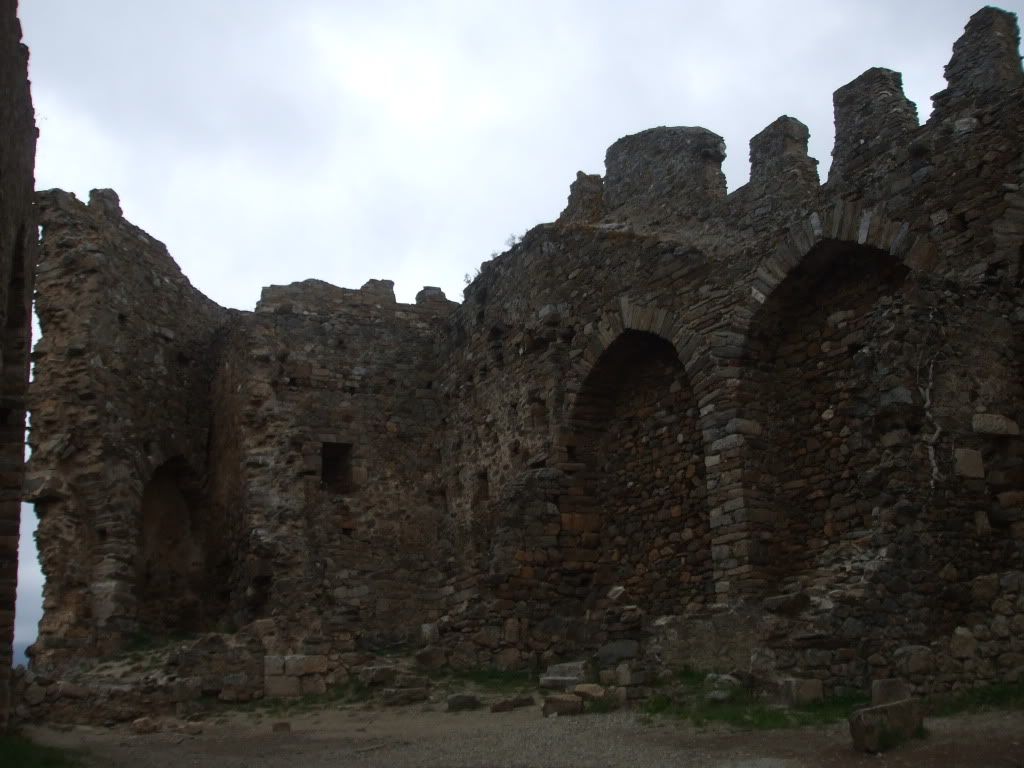 " />
Perhaps the most exciting part of Cabaret is the first floor of the tower, which still retains much of its vaulted ceiling. I couldn't get a decent picture of this, unfortunately, but it certainly made the hike out to the end of the ridge worthwhile!