I'm meant to be cooking dinner now, so I shall leave you with some pretty bridges from our recent tour of Argyll and Glencoe.
To the iconic Atlantic Bridge, first of all, which connects the island of Seil with the mainland, and which technically speaking crosses part of the Atlantic Ocean.
I always thought this was a Telford-designed bridge (yah! Mr T! My hero!!!). But evidently not. It predates Mr Telford's work by a good few decades, and I suppose on reflection that it really looks its age, with its high 'bascule' shape which seems oddly reminiscent of medieval bridges like the Old Bridge of Doon in Alloway or (the new!) Stirling Bridge:-
It's a very pretty bridge, though driving over it can be a wee bit hairy, because you haven't a clue if another motorist is coming straight for you until you crest that central span...

And now a bridge of a very different kind. The handsome Ballahulish Bridge, of iron girder construction, and considerably later (early twentieth century) in date:-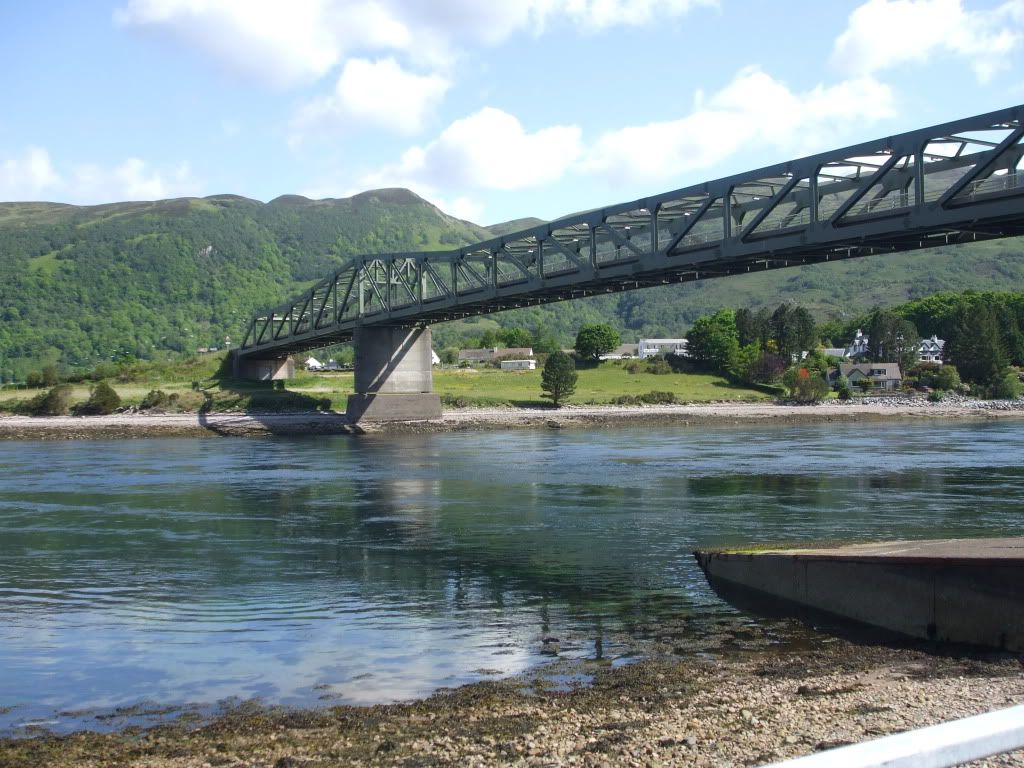 There are a few bridges missing from this bridge-roundup of western Scotland. The Connel bridge is definitely worth a second glance, and then there are a couple of stunning bridges in and around Inverary (which may in fact be Telford-built- I'll have to check this out at some point and maybe take a closer look at Inverary, full stop, as its Georgian architecture is very fine!).

Of course, any bridge looks a hundred times nicer when the sun shines, and when we came across these two, we were extermely lucky in the weather. I suppose these photos are proof that we actually had a summer, if only for a week or so...