Some horticultural eye-candy now, courtesy of Ardchattan Priory...
As I mentioned previously, some of the conventual buildings were retained and they're now part of a domestic residence. Which is itself still occupied, by some very gracious individuals who have welcomed visitors into their very considerable, and extremely handsome, gardens.
I don't often visit gardens, which is very remiss of me. I should do so more often, because the gardens at Ardchattan Priory were truly inspirational. The owners have made extensive use of wild flowers, and the results were really effective. Here's a path cut through a swathe of wild flowers, which the bugs and beasties loved (and so did I!):-
We missed the best of the rhododendron and azalea displays, which was a shame, but the place still looked great:-
And once again, wild flowers everywhere!!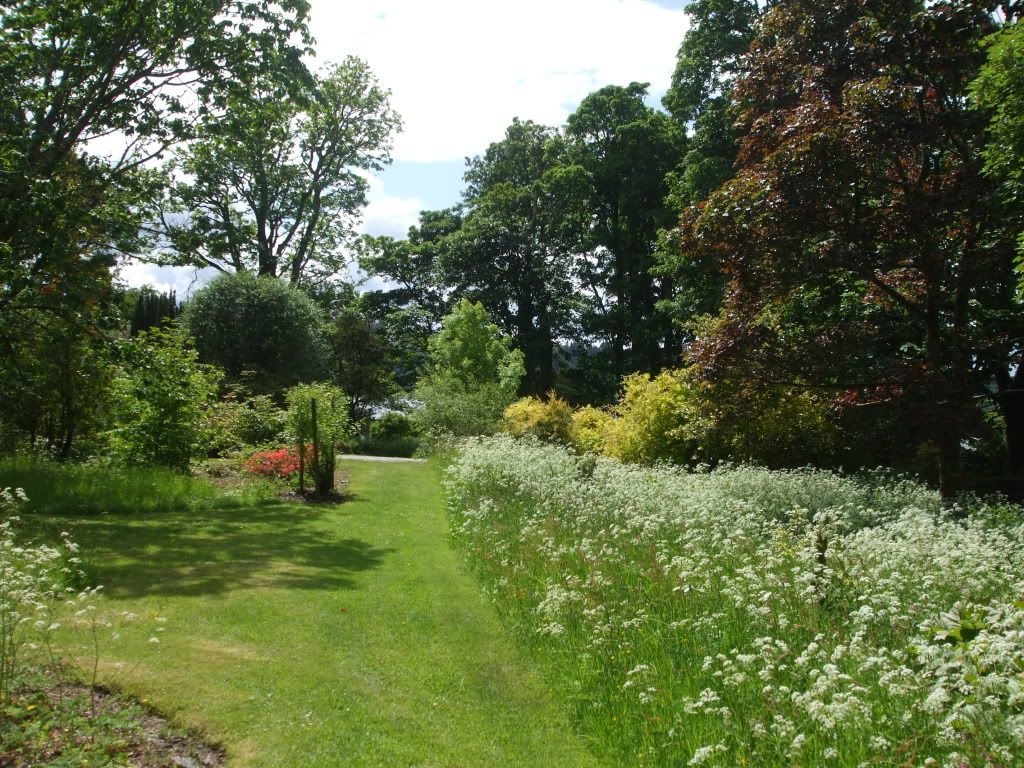 It was a lovely place, though I suppose the weather really helped to make the gardens look truly special. There are some fun bits of garden furniture dotted around the place, too - but we'll have more of them tomorrow.

And looking outside at the grey dank miserable weather that we're stuck with right now, I find it hard to believe that these images were taken in the same country!!!