Back to Ardchattan Priory now, and a modified ecclesiastical structure which is downright baffling in places...
Traces of original thirteenth century fittings still survive in places, including this handsome carved feature which includes two ledges that were probably used to store the holy vessels with a stoup for holy water situated between them:-
Here's a view looking from the nave into what remains of the crossing. You can see another arch in the far wall (now part of a private dwelling) which would originally have led into the choir of the church:-
Now, the massive cross-wall that seperates the crossing from the nave is a curious thing. There are several phases of walling evident there, and a curious series of columns which appear to have formed some kind of an arcade. But they seem to be in a really strange location, running north-south along the line of the wall of the transept. Now, I'm used to seeing vaulted aisles running from east to west along the interior of a nave, but this is totally different. It's weird. It's very weird indeed. [The ambiguity is logged for future reference, believe me!!]
Another preserved remnant of the earlier church can be seen in the walls of the adjacent house. Take a look at this window, which is inside out! The splayed window embrasure now located in the external wall of the house would originally have been on the inside of the east wall of the transept:-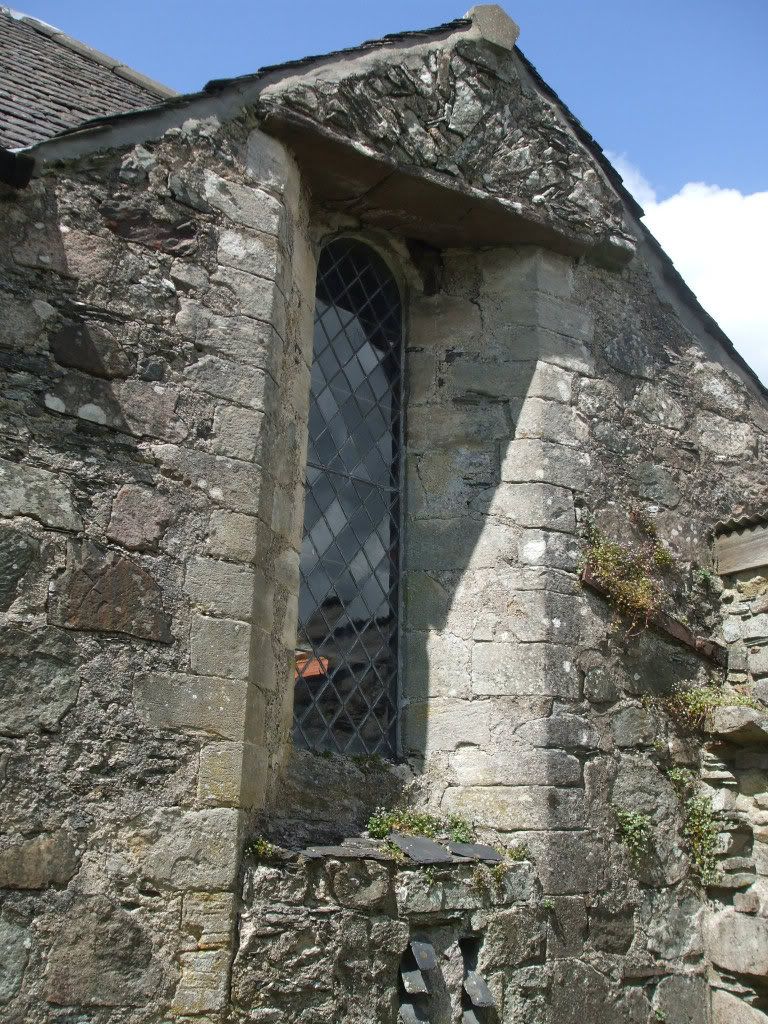 It's a very strange feature, and it's one of the subtle touches that makes an exploration of this place very worthwhile!