Well, a couple of days, actually, but let's not split hairs...
I'm back now, and I'm so glad we made the most of weather and decanted ourselves down to the Lakes for the weekend. Our destination was the Lancrigg Vegetarian Country House Hotel, where the food was at its usual scrumptious standard, and the views were absolutely breathtaking.
I've featured similar photographs before, but the scenes have usually featured mist, snow, leafless trees and bleak mountains covered with dead bracken. These days, we visit so often in the off-season that I've almost forgotten how wonderful the Lake District is in summer, when the sun's out and it's not raining:-
So yes, we bagged our fells. We scaled Helvellyn and Nethermost Pike, as planned, and pictures will follow. It looks idyllic, but reality was ever so slightly different, as I shall explain in due course:-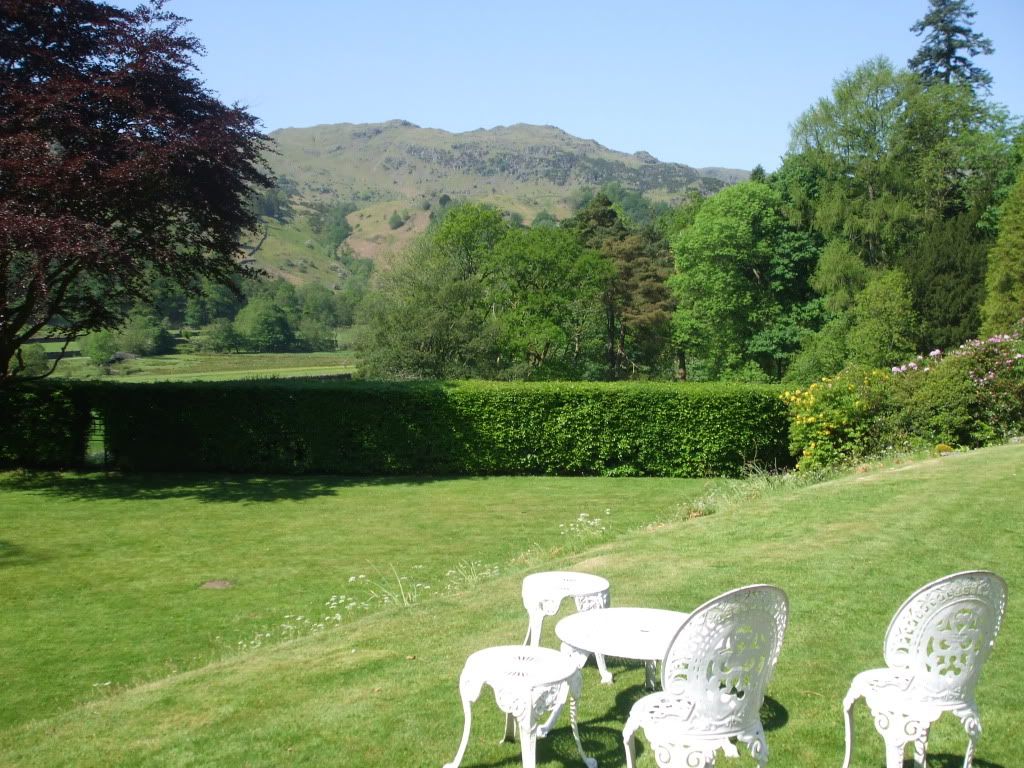 And look! Colourful rhododendrons! In bloom!!!


Now that's something you don't see in midwinter...

Apologies for fans of Lastours. I shall be pausing in my French tour to take you on a virtual hillwalk, because Helvellyn and Nethermost Pike are definitely worth a detour. But tonight I'm going out to the Writers' Group, so I'm signing off now.