Now, this is where things get difficult. Four castles, located at different points along the ridge, each with their own distinct identity. But how to establish which photos were of which castle, when two of them are actually quite similar, and all I have to tell which is which is a series of site plans...
Castle #1 now, The Tower of Quertinheux, which is described tin the site guide as follows:-
'Of complex structure, the castle combines aspects of Cabaret and Tour Regine [information about these will follow...'. It has a circular tower surrounded by a vast polygonal curtain wall. A zigzag wall system defends the main access.'
The castles were once occupied by the Cabaret family, who made their fortune from mining iron in the Black Mountains. They had close links with the Cathars, and the nearby village (or in Scots parlance, 'castletoun') was attacked by Simon de Montfort and his cronies during the Albigensian Crusade.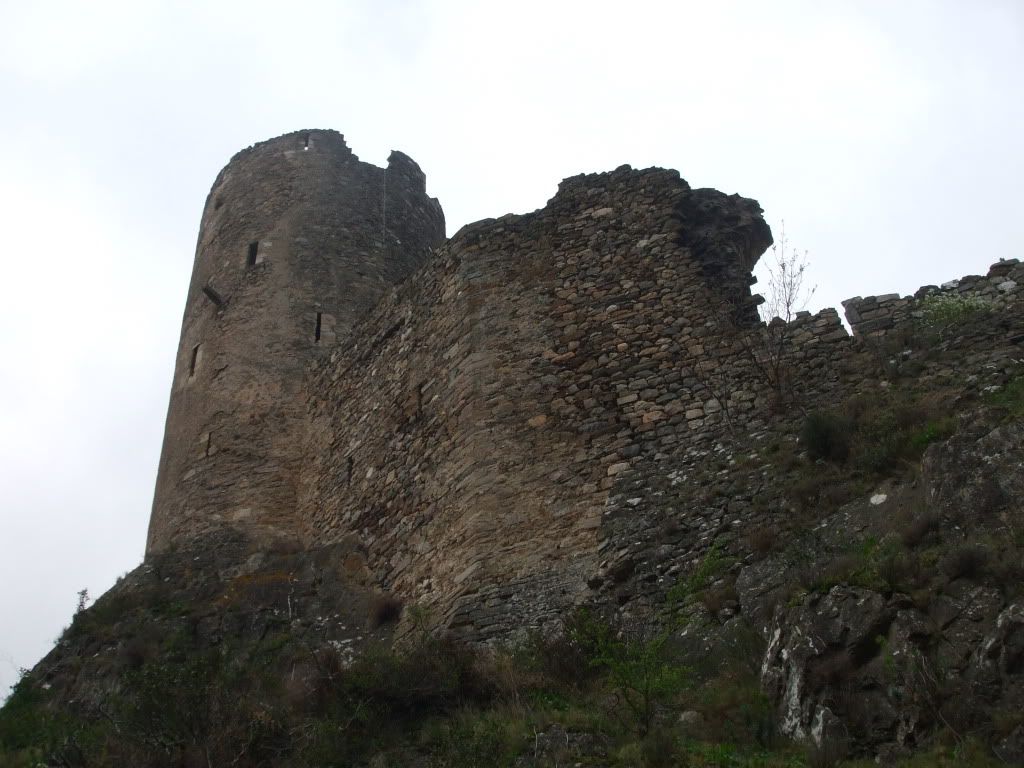 Another view of the same structure now (I hope!!) showing another view of the 'vast polygonal curtain wall:'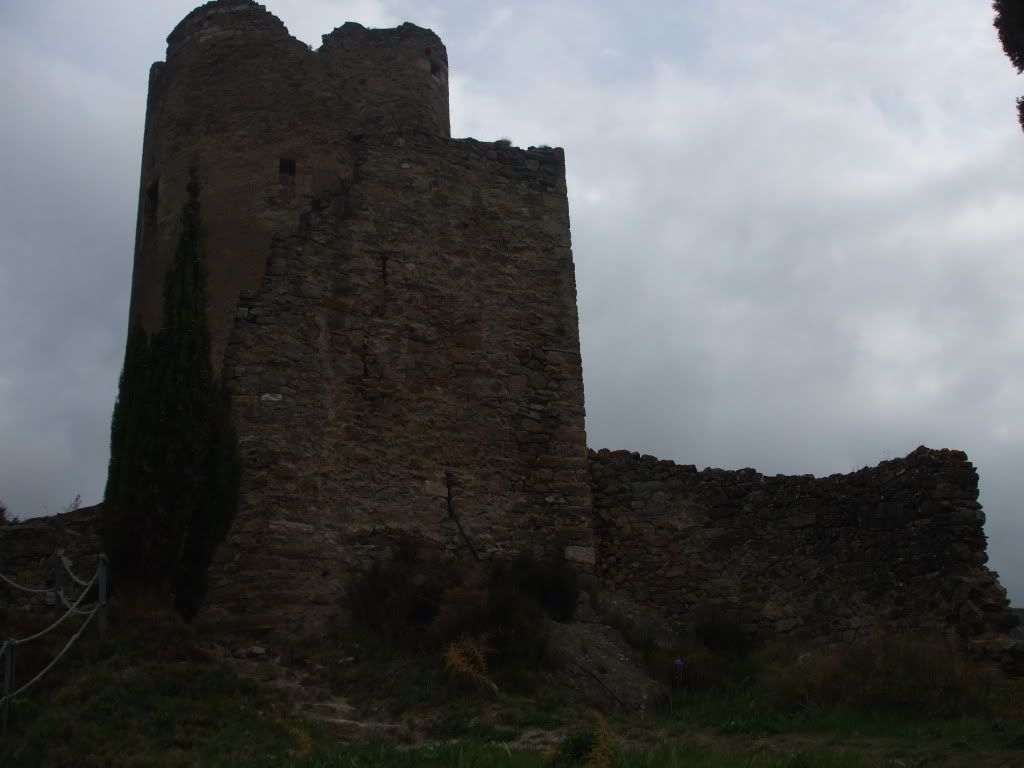 And now I must sign off, because I'm castled out!!