Here's a conundrum. Just HOW are you supposed to take decent elevation shots of an enormous church building which has been shoehorned into (yes, this statement is quite possibly true - it's probably contemporary with the surrounding building plots, at least, if not the structures which now stand upon them) the middle of a medieval planned town??
With great difficulty, is the answer. Yes, I guess it's up there with milking hedgehogs in terms of its challenging status.
I promised you some pictures of the Church of Saint VIncent in
La Bastide de Saint Louis
, and here they are. If you're prone to vertigo, don't look!
Like the nearby Cathedral of Saint Michael, the Church of Saint Vincent is of thirteenth century date. It post-dates the Albigensian crusade and, again like the cathedral, it survived The Black Prince's torching of the town in the mid-fourteenth century.
It's a big hefty structure. It's similar to the cathedral in a number of respects. It has the rose windows at a high level for one thing, and its massive walls are supported by a series of flying buttresses:-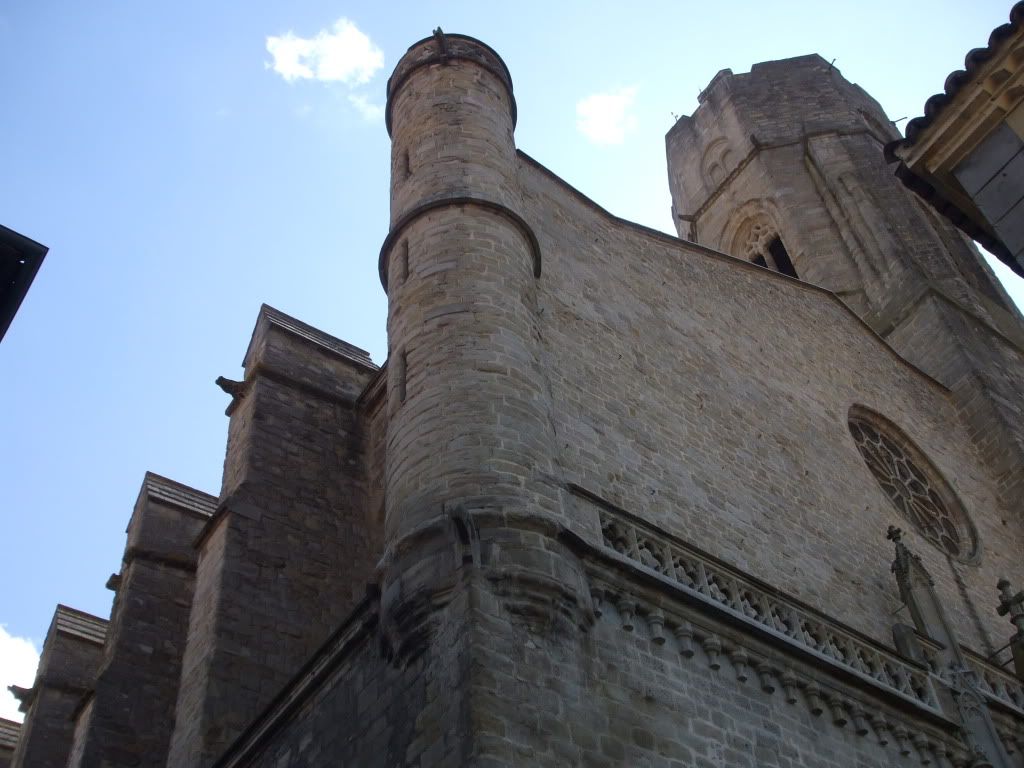 But what really caught my attention was this huge external stair tower which abutts the north-west corner of the structure. This particular feature is common on churches across the region (as we will be finding out in due course..), and there was something about it which felt, well, a little bit Scots to me!!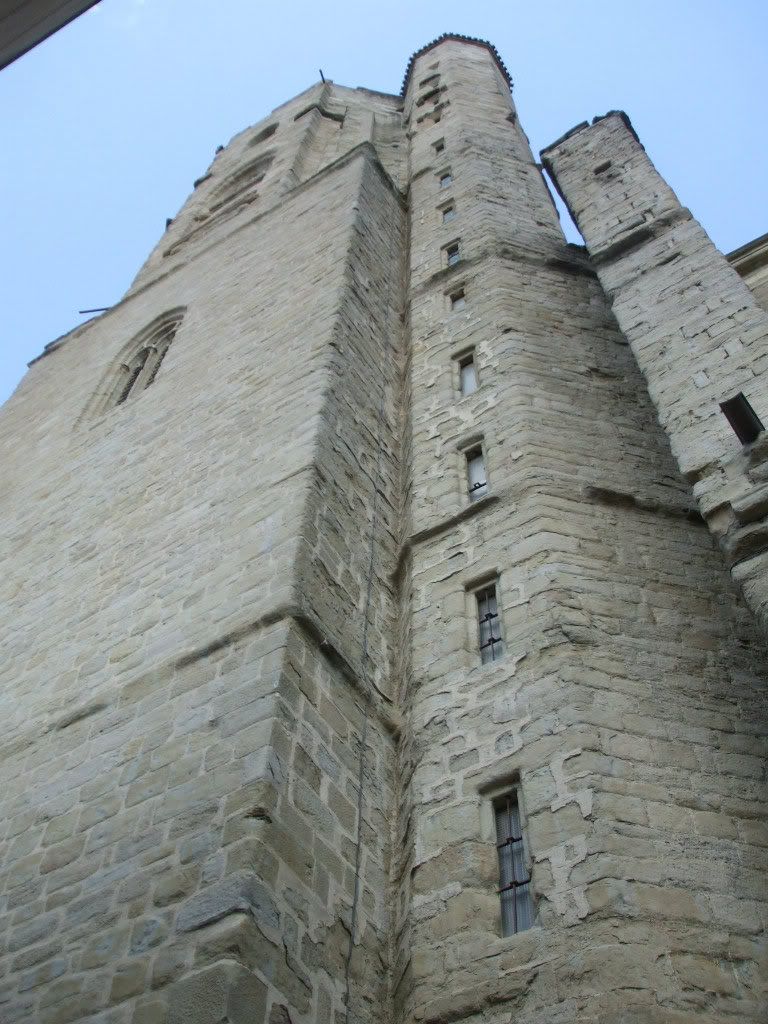 The entrance was beautifully gothic, and while it has been tinkered to some extent in the nineteenth century, there are some lovely original features. Here's another vertiginous view:-
And lastly, some of the original carvings, still visible after all these centuries:-