I recently described the Chapter-House of Saint Andrews Cathedral as the Carved Stone Repository to End All Carved Stone Repositories.
I was wrong. I realised this as soon as I stepped inside the so-called 'Medieval Rooms' at the castle of Carcassone. Surrounded by endless bits of Romanesque capitals and all sorts of random (or not so random!) sculptures, I realised that this was instead a much better contender for the title.
But even this got pipped at the post during the Carcassone and Langeudoc tour. (And rest assured we will return to this subject later...)
There are quite a few bits of
in situ
medieval carving survivng in the castle at Carcassone. At least, I assume they're in
situ.
But - since things aren't quite as they seem here - it's possible they've been incorporated into the structure during the 19th century restoration to add some medieval authenticity:-
Most of the medieval sculptures have however been moved safely indoors. And they've been augmented by a large number of additional pieces ferreted away from elsewhere in Carcassone, in particular from some of the medieval churches, such as the Basilica of Saint Nazaire in the walled city, as well as from slightly further afield.

Anyway, because it's Tuesday (any day would have done nicely!), I think I'll offer you a selection of Romanesque sculptures. Some are goofy, others cute, while one in particular is absolutely breathtaking. Enjoy!!


I particularly
liked this capital with its pair of fighting billy goats:-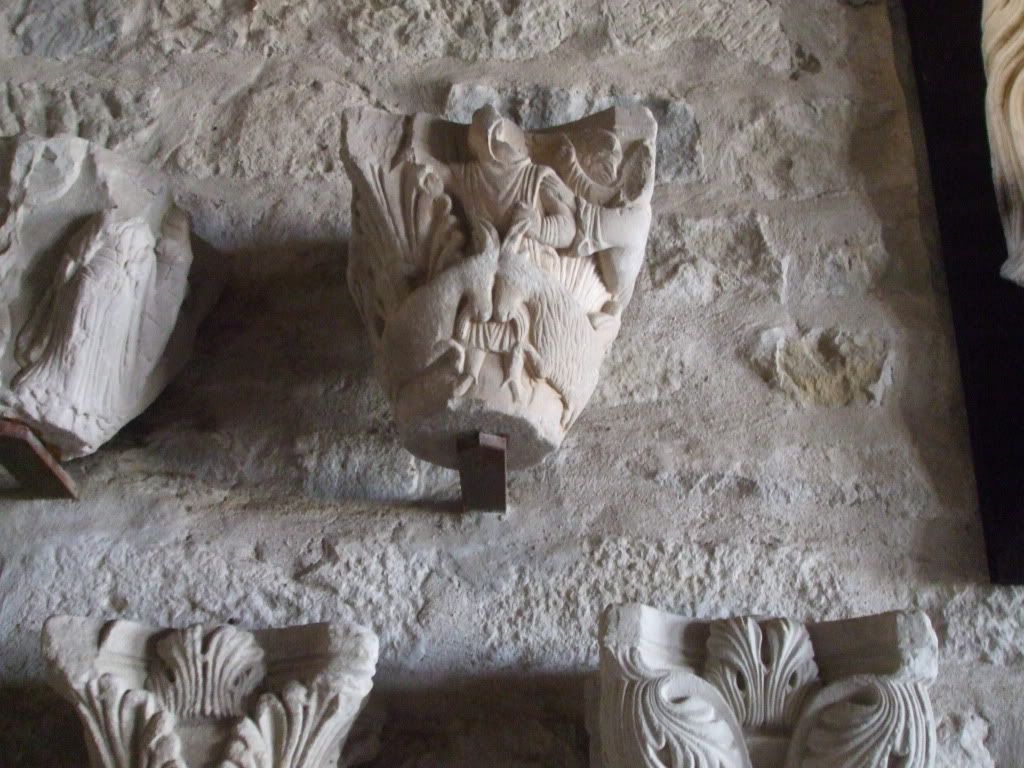 And last, but by no means least, this magnificent font:-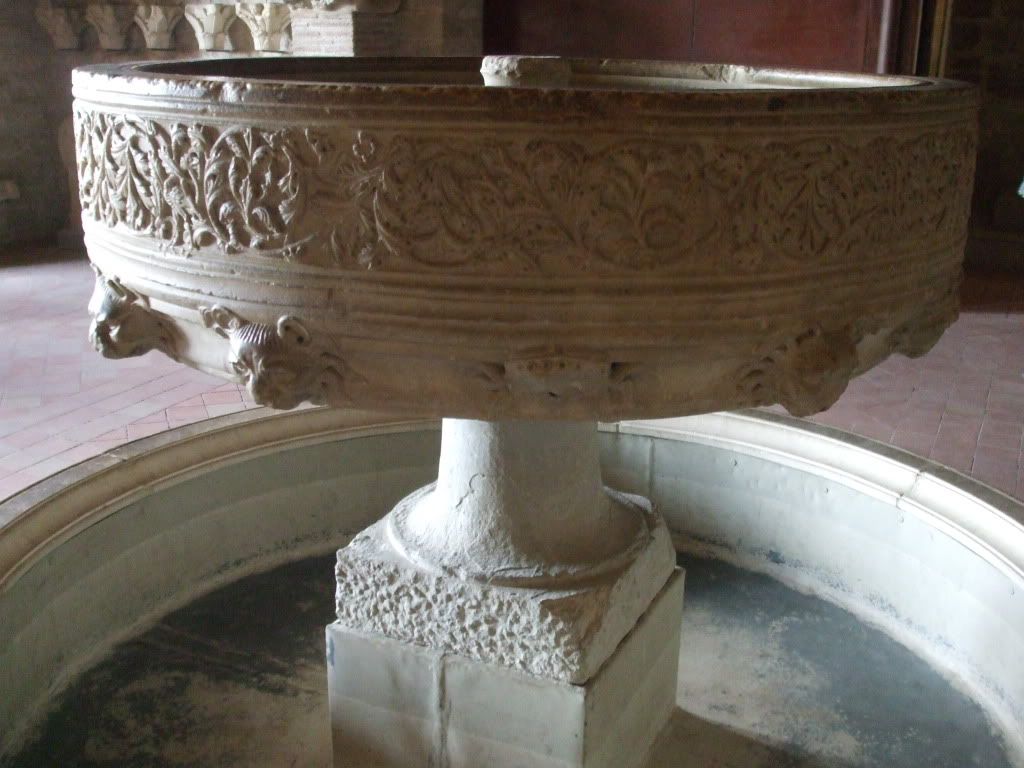 Which really does have the WOW!! factor!!

Incidentally, have any of you medievalists out there ever heard of 'The King of Bean' or 'The Queen of Bean'? He/She seems to be a feature of the Epiphany celebrations in medieval Scotland and I can't help thinking that it may be some local interpretation of the Lord of Misrule...
As ever, I open the floor to further discussion or explanation...