Back to the Basilica of St Nazaire in Carcassone now.
Here's a compare and contrast exercise now. I'm starting with another view of the Romanesque nave, and its barrel-vaulting with the double arches:-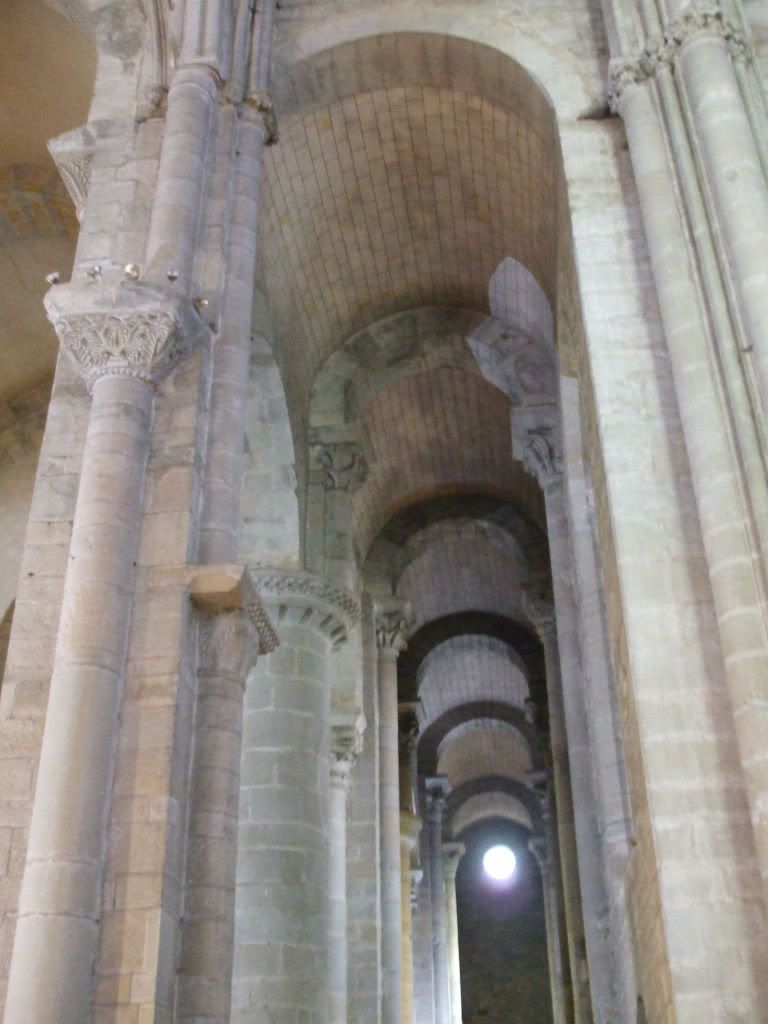 The medieval mason who was charged with adding the Gothic chancel was challenged with the task of getting both parts of the structure to marry up nicely.
This is how he managed it. Here's the point where the two styles meet, with the Romanesque barrel-vaulting nearly concealed beneath a blank section of wall beyond which we see a very lofty Gothic arch:-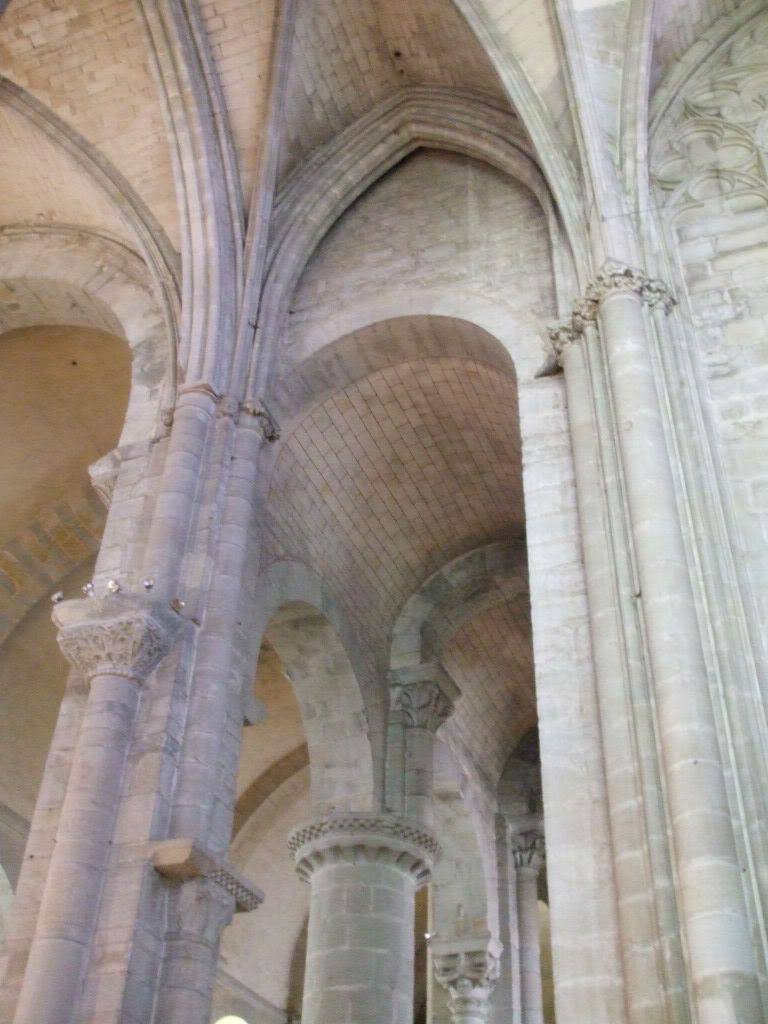 Transepts and a crossing have been added to the structure as part of this Gothic makeover. Here's a view along the north transept, towards a very handsome rose window:-
There's bundled shafts and blind arcading aplenty in this section, which is much more heavily ornamented than the austere Romanesque section which sits alongside.
And I'll end with a close-up of the rose window:-