Or...
So THAT'S where all the seventeenth and eighteenth century gravestones went!!
Yes, it's back to Saint Andrews, and a post dedicated to the eighteenth century grave markers. There's a distinct lack of them in the actual burial ground, and this is why - they all seem to have been brought indoors. Which is nice, because the carvings on them are extremely splendid.
The memorials at Saint Andrews are Monumental with a capital 'M'. They're HUGE! You can get some idea of the scale by the photo shown below, which has a radiator located next to a huge humungous sandstone slab which is typical of the kind of grave marker occurring there:-
No skeletons reclining in hammocks here, but some fantastic carvings nonetheless, and some lovely slabs which appear to have formed the 'roof' sections of some chest tombs, now lost:-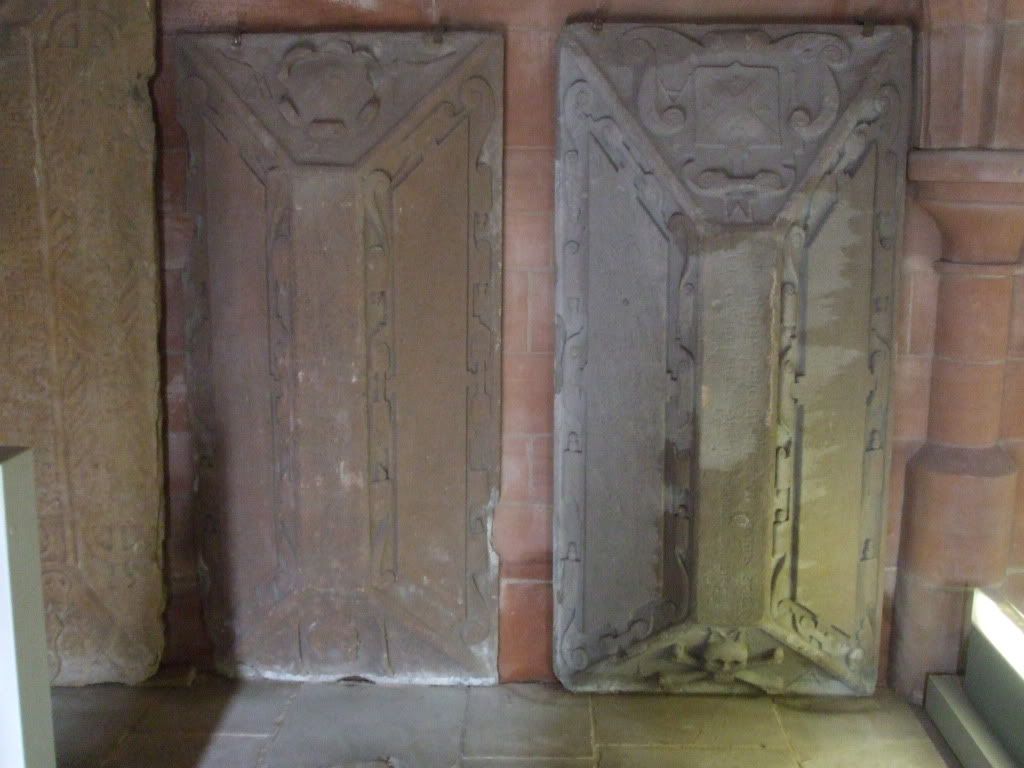 And another one, again beautifully carved, and really well-preserved.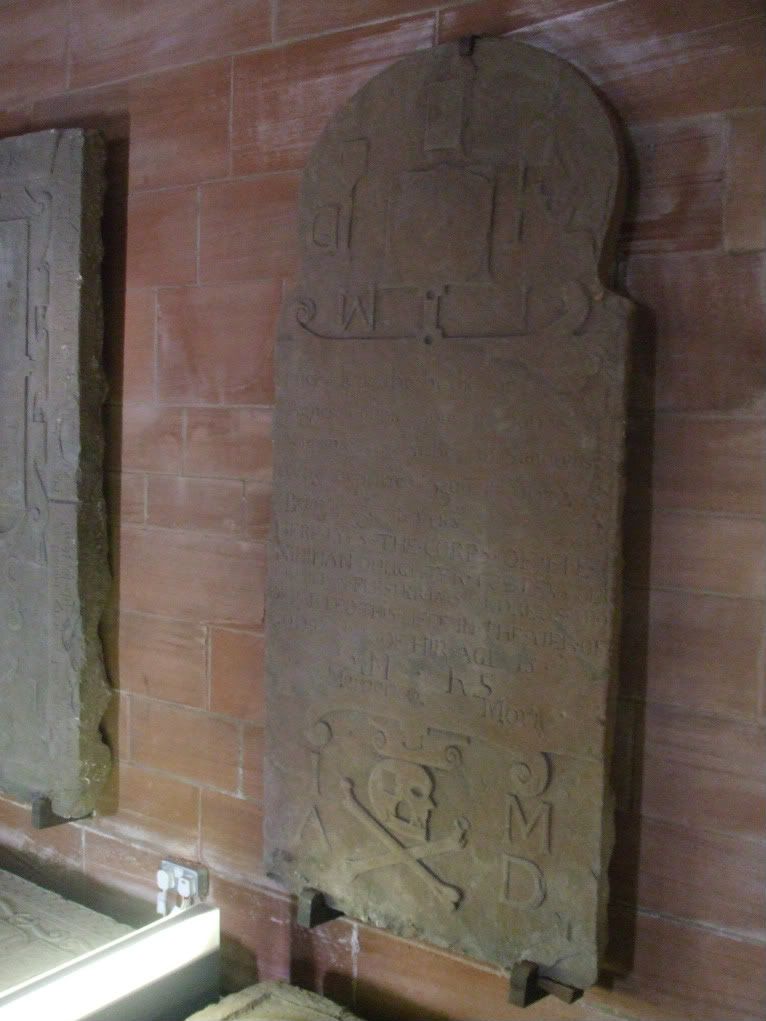 Here's a close-up of one of the inscription shown on the gravestone featured above, dedicated in this case to Jene (i.e Jean) Miniman, daughter of a flesher (or butcher) named Alexander Miniman:-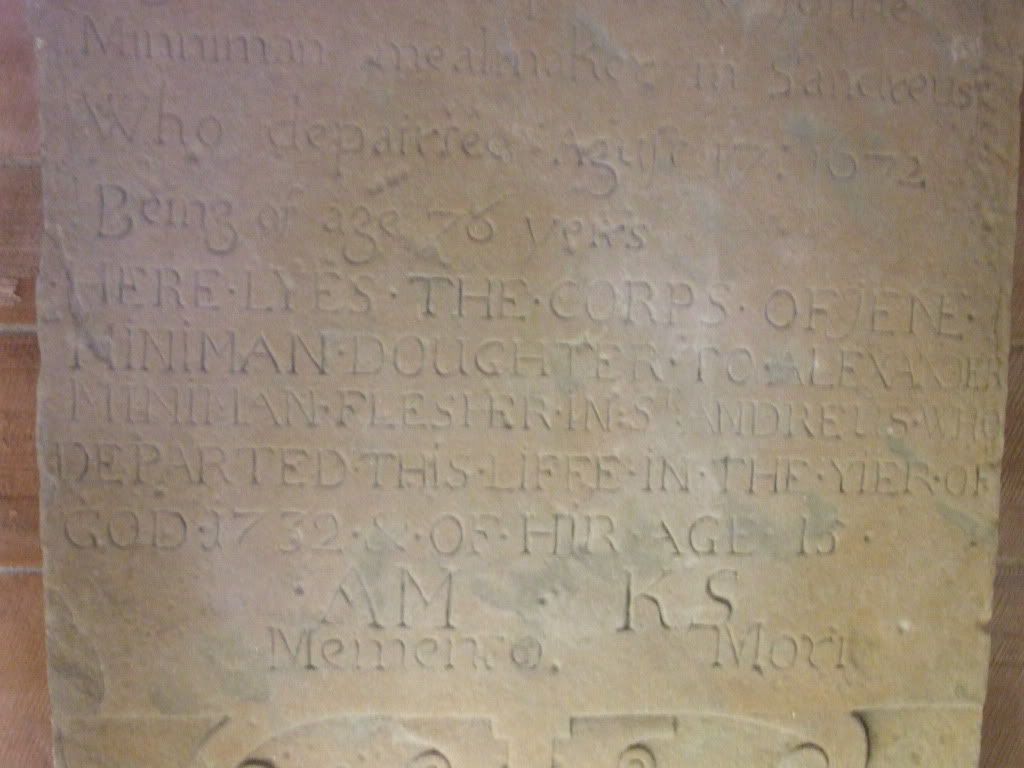 And on the subject of Death and Saint Andrews, here's a link to the recent excavations our lot were involved with in that fair city:-

Enjoy - and brace yourself for tomorrow, folks. I understand it's going to snow... My begonias, fuschias, osteospermum and others have all been tucked up in a fleece bedspread, and I have little pots ready to slip over the snapdragons I planted out over the weekend. It's hard to believe after last week's glorious sunshine, and a bit galling, because this time tomorrow, my precious daffies and tulips are going to be flat....

Oh well. They weren't joking when they described the current weather patterns as 'global weirdness!'