And now the nave. Or what's left of it!
This is the last surviving stretch of the nave's outer wall - you can imagine another level above it, lying flush with the tower at the far end. The upper level of the walling here would originally have been supported by vaulting and further strengthened by the odd flying buttress, of which one still survives at the west front:-
Eagle-eyed readers will notice the point where the windows change: a few of the early windows survive, and these can of course be identified by their rounded shape. And next to these, the later, arched windows:-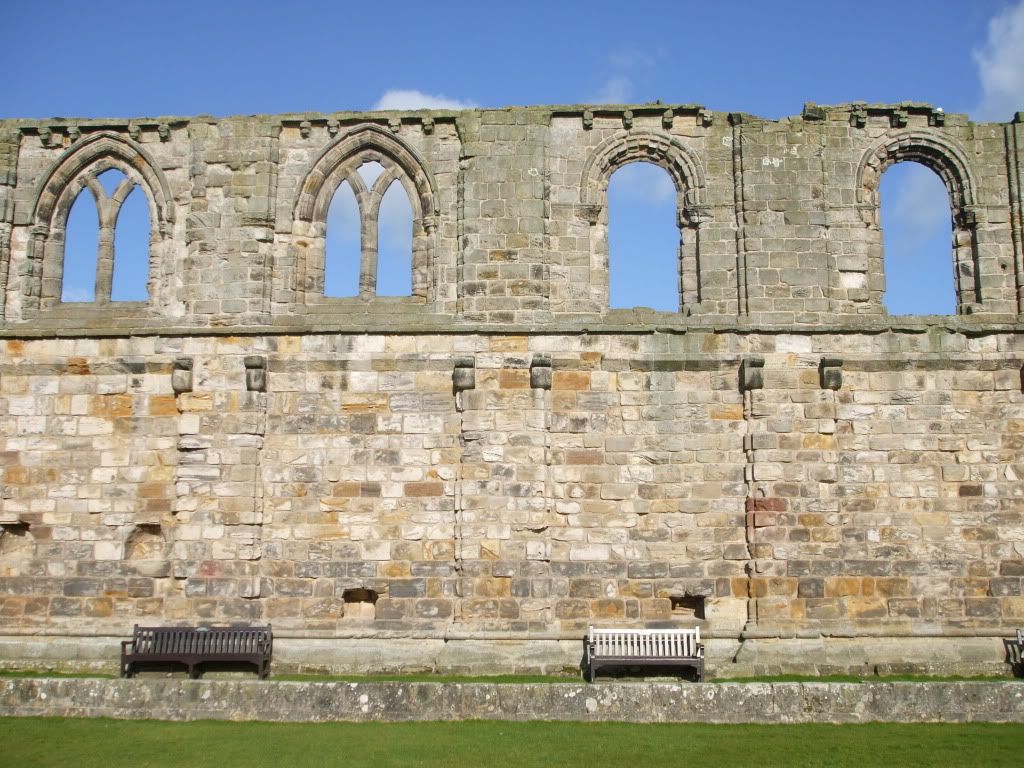 It's thought that the nave was originally intended to be fourteen bays long but the builders eventually settled for twelve. Here's a close-up showing the west end, and a section of obvious rebuilding which probably represents the rebuilding episode that followed the collapse of the west front after the storm of 1372:-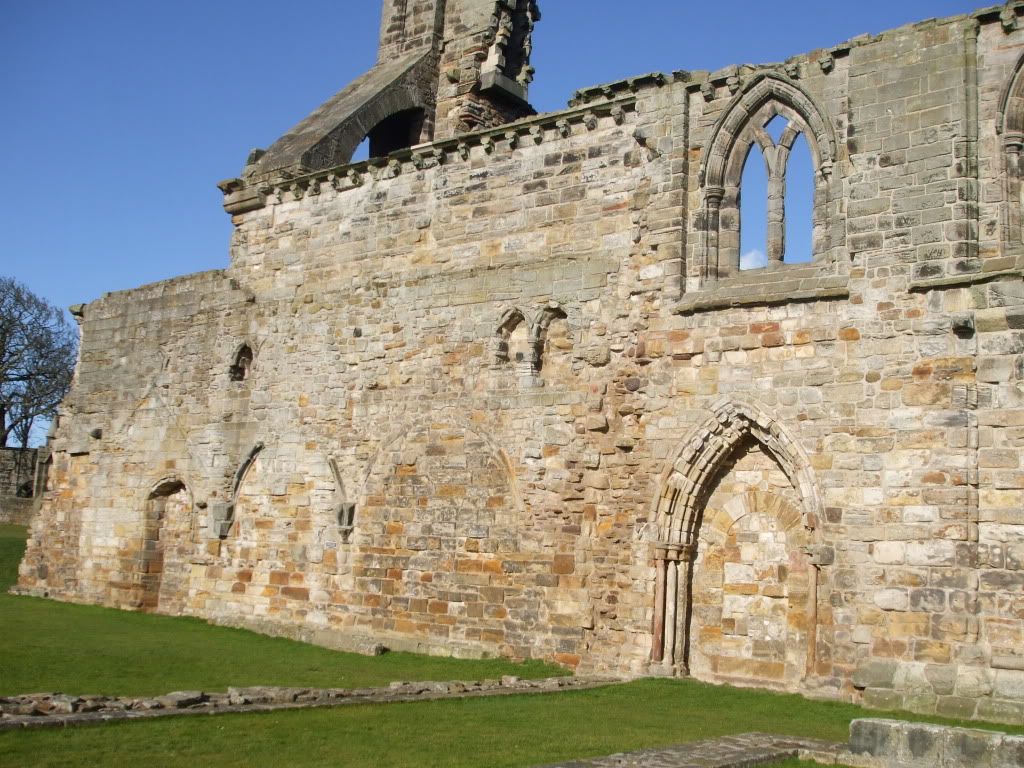 Some tantalising traces of arcading survive in the walling - the blocked doorway to the left originally led from the church into the adjacent cloisters, because this cathedral was originally home to an order of Augustinian canons.