To the larger of the two ecclesiastical structures at Saint Andrews now, and a structure which is, despite its fragmentary condition, rather complicated...
Construction began here in the 1160s, but much of the surviving structure is later. This view shows the remains of the west front, which was rebuilt in the 1270s, following a catastrophic collapse. The arcading around the entrance shows just how ornate and imposing this structure would have been originally:-
A view through the west door gives an idea of the building's scale - the east end seems tiny seen from this distance:-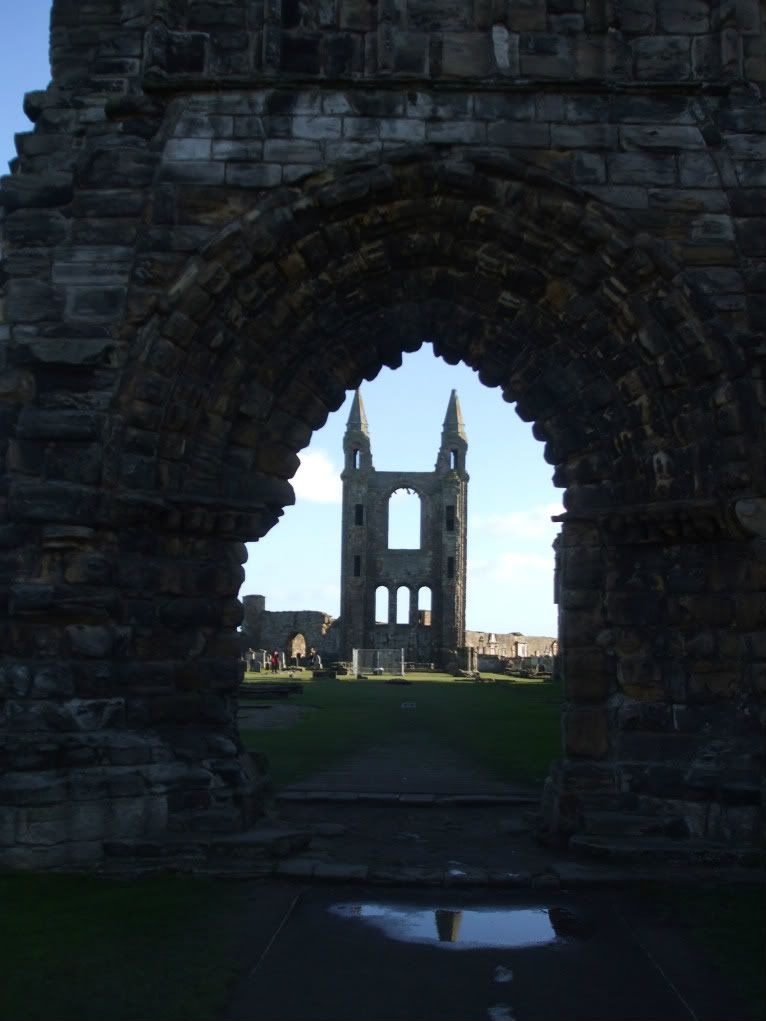 Here's an exterior view of the east front. Again, the windows are examples of the Gothic style, though the tracery is largely absent now, unfortunately.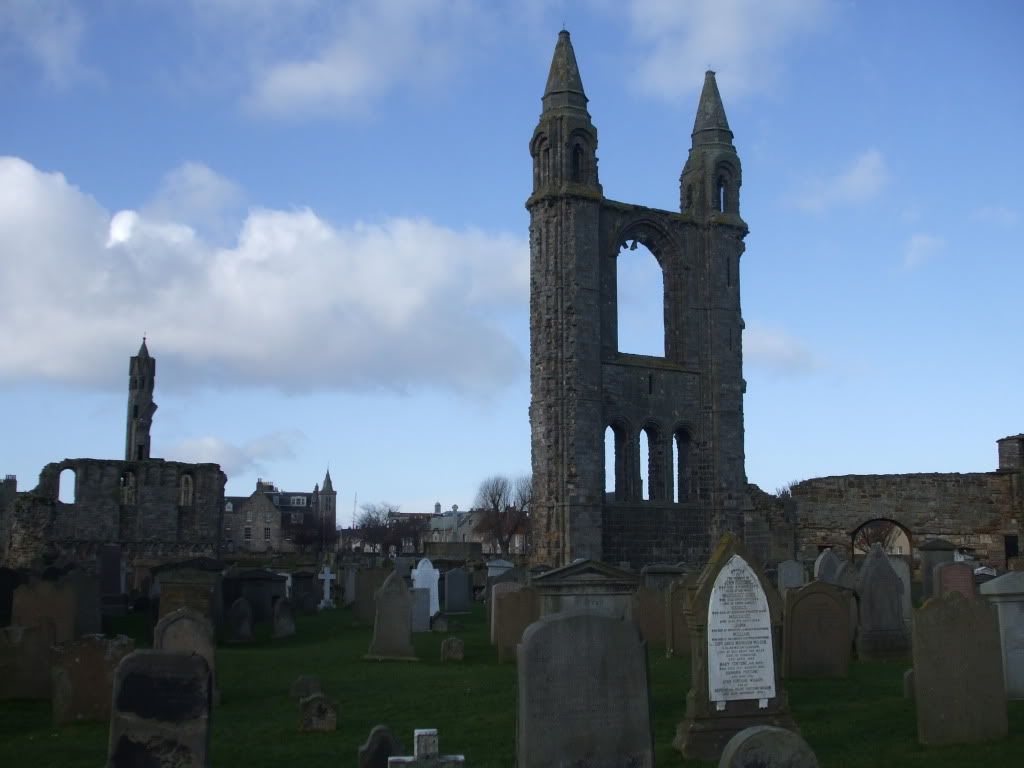 This eastern gable is actually quite complex - the large window at the upper level is actually a later insertion, but this photo doesn't really show the ghostly traces of the earlier windows, which can still be seen there:-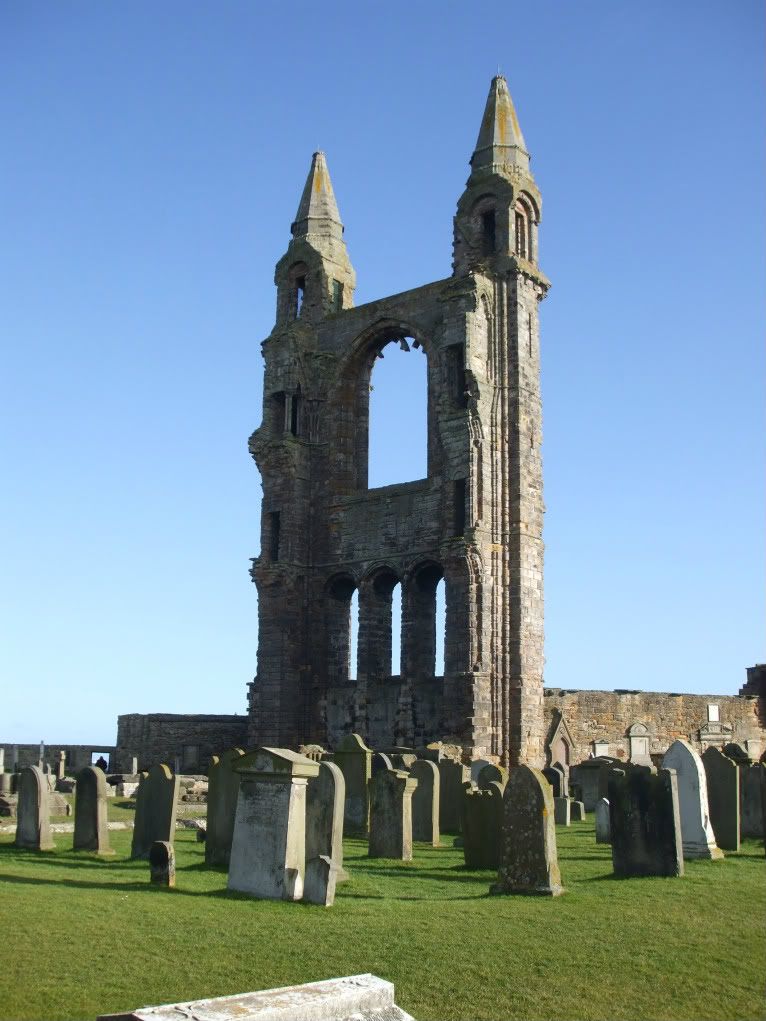 Sadly, I visited this site before I'd witnessed Richard Fawcett's excellent lecture on the site. I noticed some of structure's details as I toured it, but of course, what I'd spotted was pitiful in comparison to the intricacies pointed out by Fawcett in his lecture!

My helpful handbook for this site is Fawcett's exemplary guide to Scottish ecclesiastical architecture, Scottish Abbeys and Priories (Batsford, 1994). Fawcett notes that it forms part of an architectural tradition which spans southern Scotland and northern England, and which includes a group of buildings incorporating Jedburgh Abbey, Hexham Priory and Lanercost Priory (you may remember I visited Lanercost Priory almost a year ago and mounted a series of posts upon it). It's a tradition which owes a great debt to the architectural style associated with the Cistercian order, and Fawcett is keen to point out that the relationship goes two ways - Scotland doesn't just import ideas derived from England and France, but has its fair share of developments and innovations which then go on to influence work carried out elsewhere (Fawcett, 1994, 36-37).

And tomorrow, I'll show you some photos showing the remains of the nave, which shows you the juxtaposition of architectural styles in greater detail.