Some gratuitous photographs of the fells now, before I leave Grasmere....
Obviously, we had plenty of photo opportunities in the course of our walk. Here's a suitably bleak view across the later reaches of Stone Arthur towards Gibson Knott, Calf Crag and (I think!) Ullscarf in the background: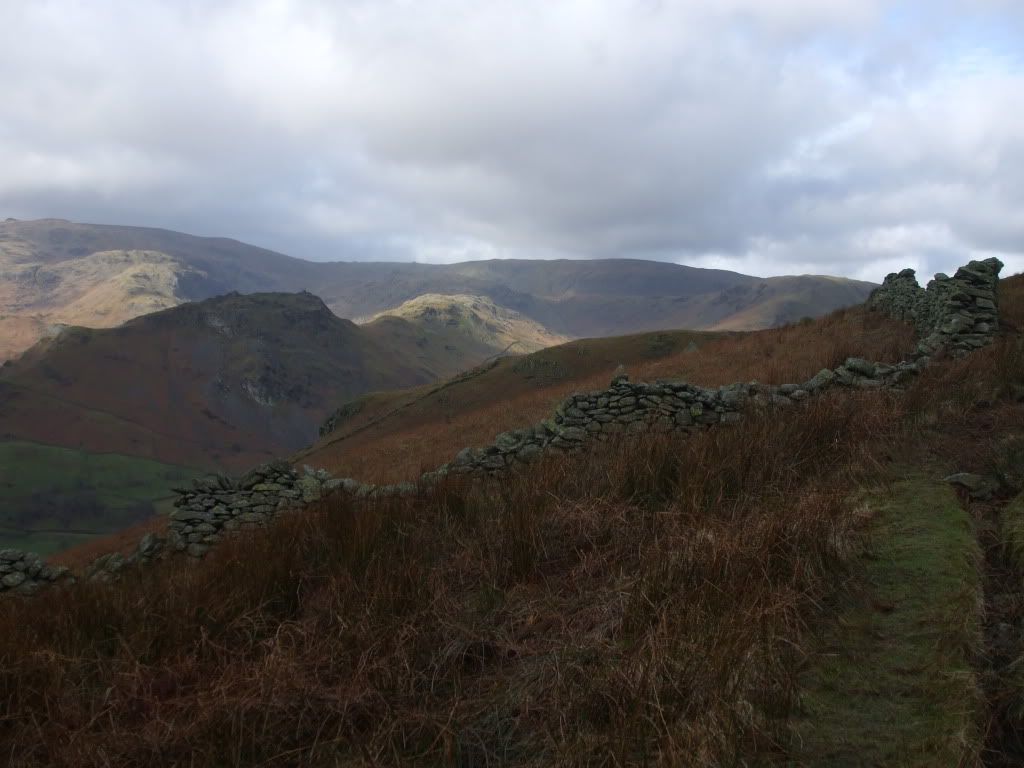 A similar view, but this time with an interesting tree in the foreground:-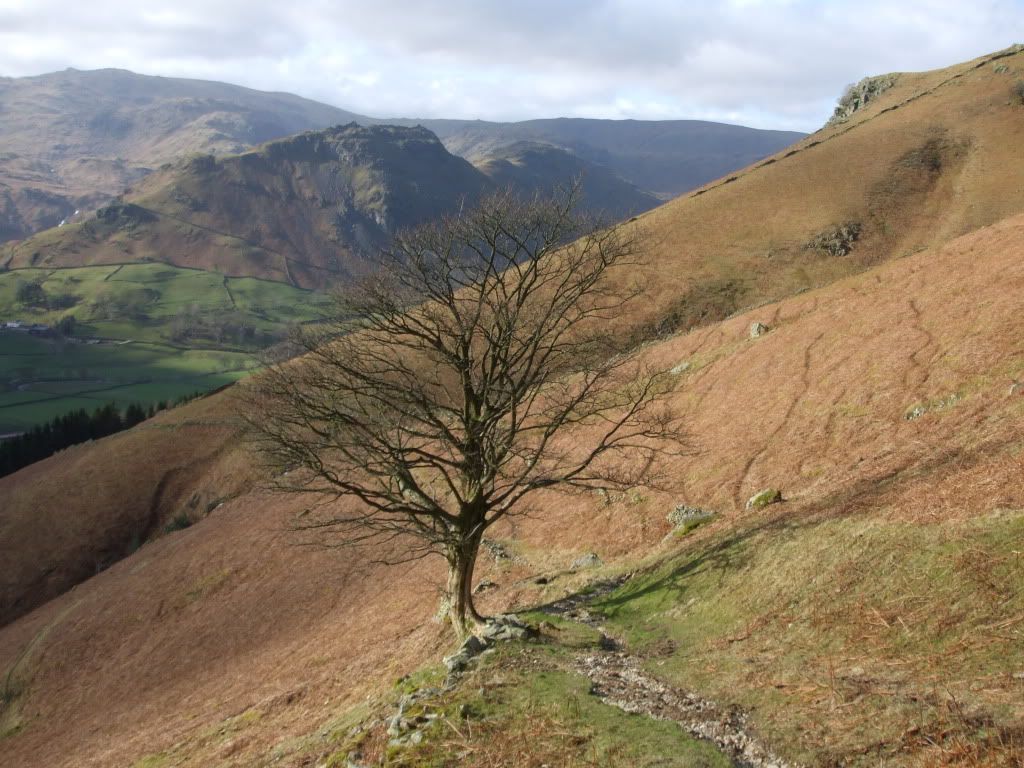 And lastly, a piece of nineteenth century industrial archaeology. Wainwright would no doubt describe it as an eyesore, because I don't think he had much time for industrial archaeology, but naturally I spotted it and went "ooh! Look!! A nineteenth century aqueduct!"
And tomorrow I'll be featuring Hardknott Roman fort, which for the very dozy and inattentive, was the subject of my earlier 'Guess the site' feature...