Returning to Shrewsbury now...
It's a relatively modern building, as Shrewsbury's buildings go, dating to the late 19th century.
It's a former fire station, a useful amenity to have in a place which is stuffed full of ancient timber-framed, wattle-and-daub walled buildings. Following payment of a subscription, house and business owners would mount a plaque upon their building, which meant that in event of a fire, they were granted the services of the local fire crew, who were stationed here.
Now a bank, the central ground floor opening (now a window) would have been the doorway from which the fire tender would depart.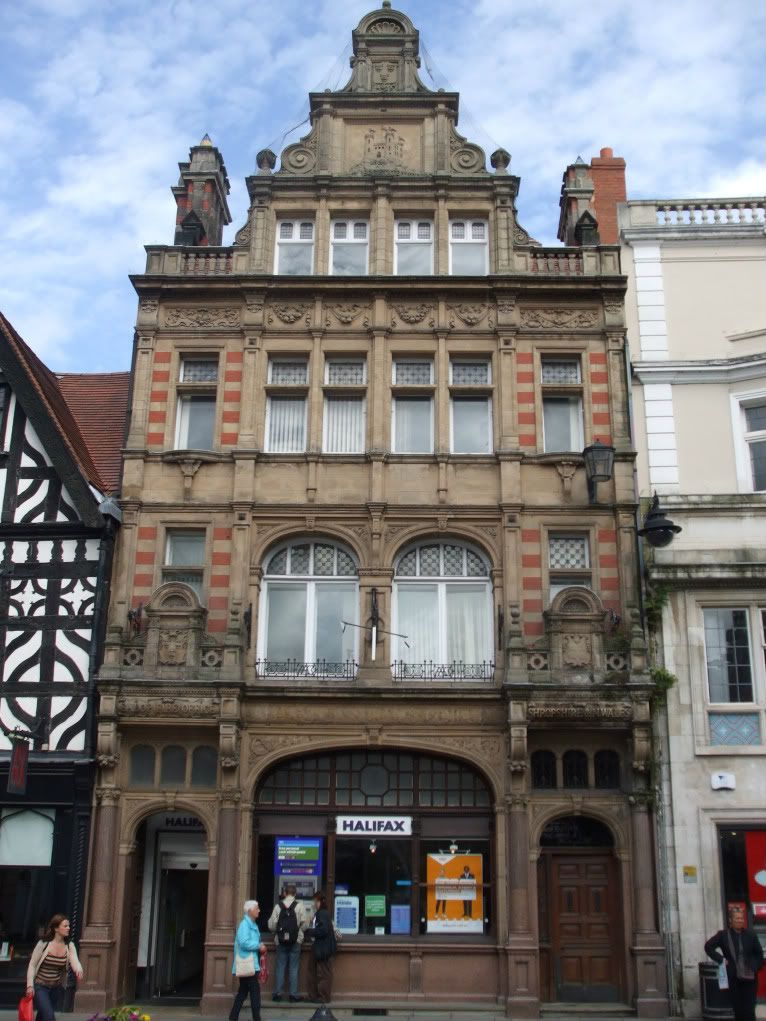 It's not exactly the most glamorous of buildings, or the most architecturally stimulating, but I liked it all the same...