Okay, I'm not going to spend very long on the blog today, as I should really be knuckling down to some writing...
I thought I'd share some more photos of Shrewsbury - those places which Thomas Telford failed to flatten! I'm sure he would have liked to have flatten a good bit more - I believe he wanted to continue his road through the town itself, which would have taken out a whole lot more, but thankfully the good townspeople wouldn't put up with their buildings getting flattened. Which was one in the eye for progress, and a shrewd move for the future tourist industry...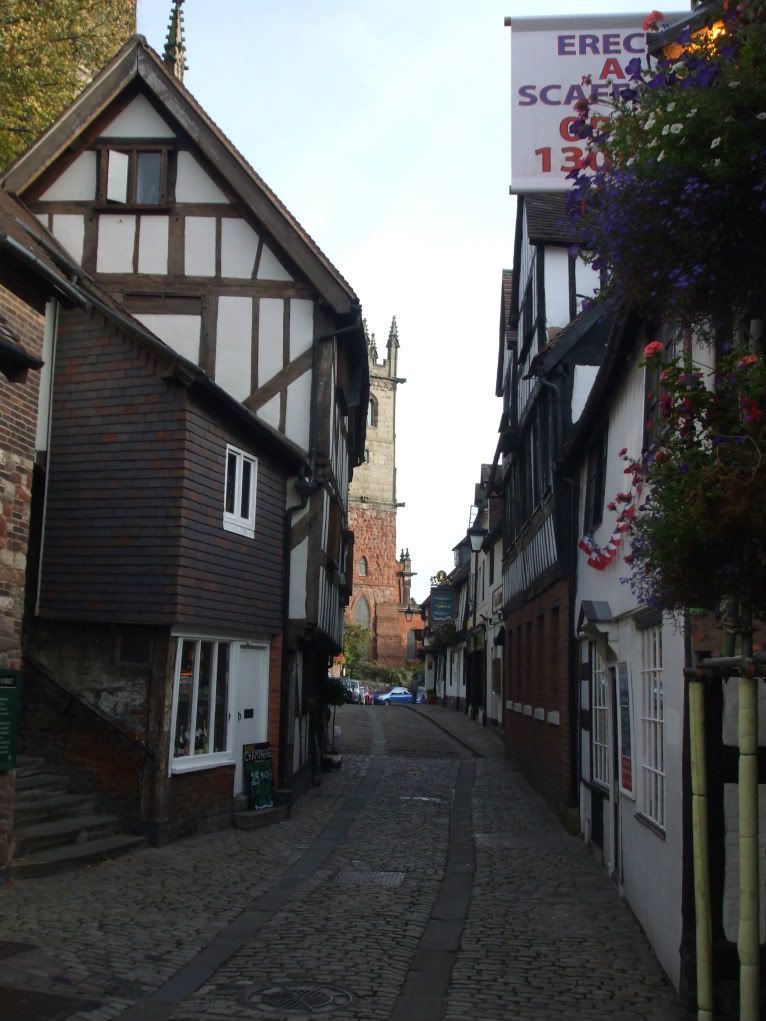 And another lovely detail, which appears to be original rather than a clever replica (but who knows! Remember the dragon beam!!), which has been delicately picked out in colour by the owners and which now looks quite special!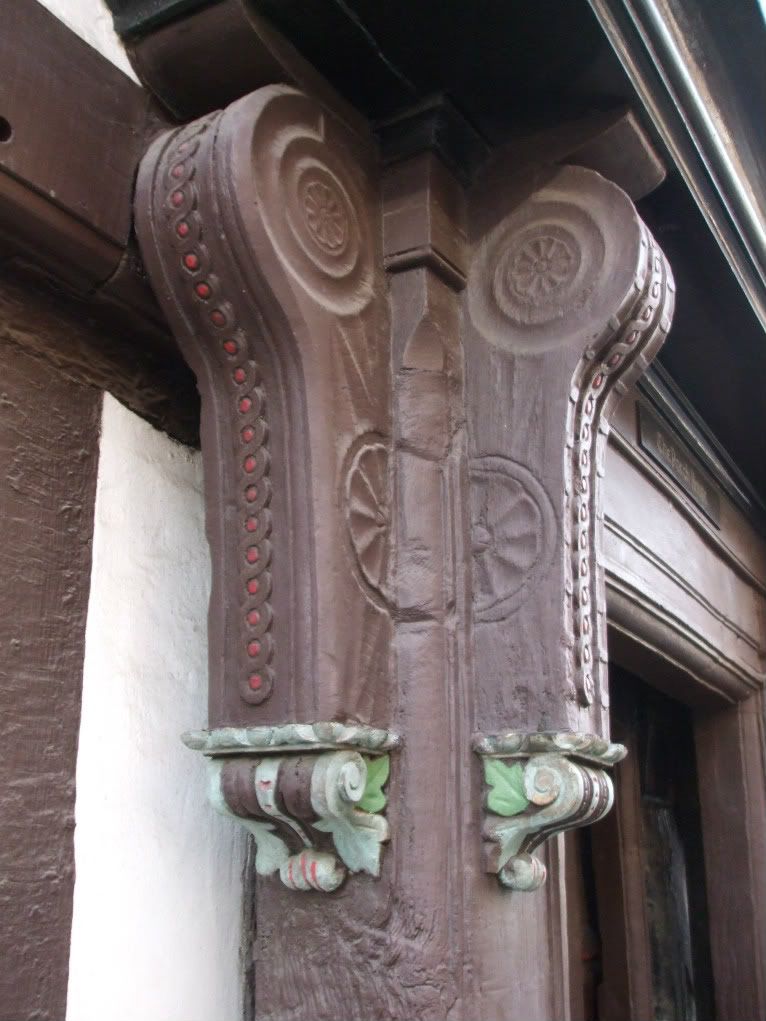 And now I'm off
to do some writing!!