Another Shrewsbury post now... And what I'll do after this one, I haven't a clue. I may be able to eke out some more Shrewsbury posts, but... I really need to go out and do some exploring.
To another medieval survival now... This riverside house is an interesting structure - the brick section's later, but the ground floor level of the main block, with its sandstone ashlar masonry and lovely arched windows, is medieval. It's evidently part of an old friary, which somehow survived the post-Reformation period. I'd guess the timber-framed first floor section is 16th century...
Most of the interesting buildings which overlook the river are industrial survivals from the 19th century. The building featured below is an old brewery, now restored and rebuilt as luxury flats. Sacrilige! some industrial archaeology purists might bellow, but I have no objection to it...
Unlike the brewery, the next building still appears to be used for industrial purposes. It was originally a warehouse, located next to the river, and with a central hoist just visible on the upper storey. It still looks to be in quite nice condition, but it looks as if it's in a state of decline, poor thing... I particularly like the early signage which survives at the gable end.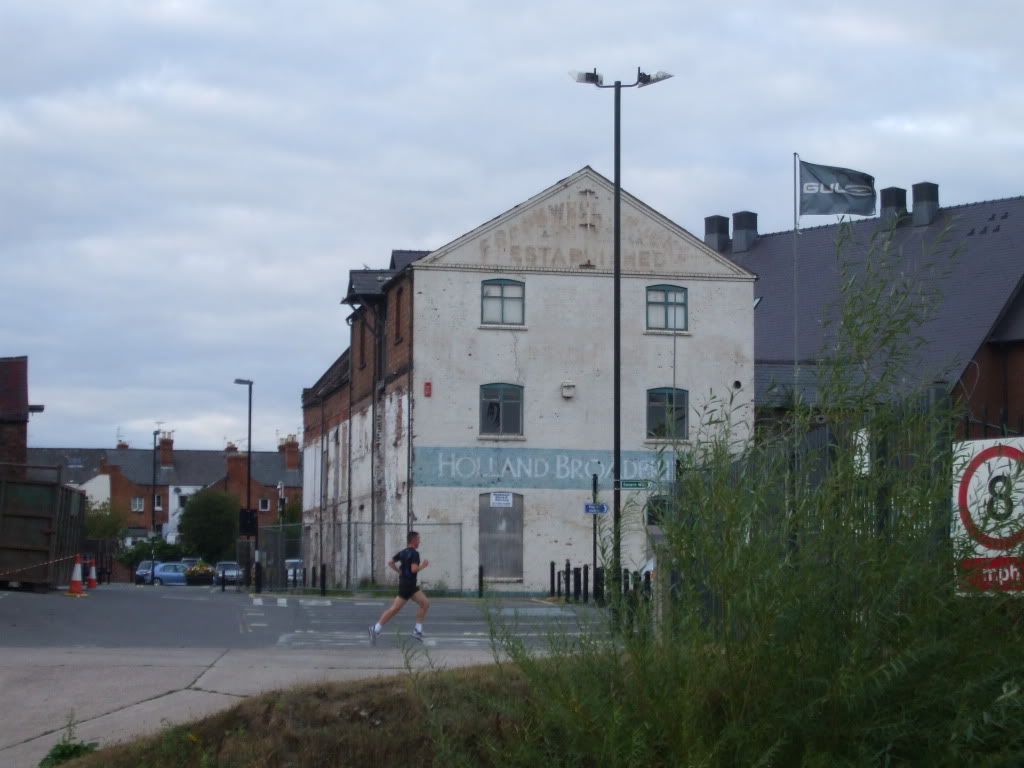 And lastly, I couldn't leave Shrewsbury without a mention of Mr Telford... This is the Welsh Bridge in Shrewsbury, and while I'd assumed at the time that this was a Telford structure, it evidently isn't. But there is a Telford connection. It was built by John Tilley and John Carline, and the latter's father evidently worked with Telford on another local bridge across the Severn, the Montford Bridge.