I thought today I'd introduce you to Shrewsbury's lovely Old Market Hall, built in 1595. It's a grand building, making a Statement about Shrewbury's success as a commercial centre. Trade in the town started booming from the mid sixteenth century onwards, and greatly profited from the sale of wool sourced in the Welsh hills:-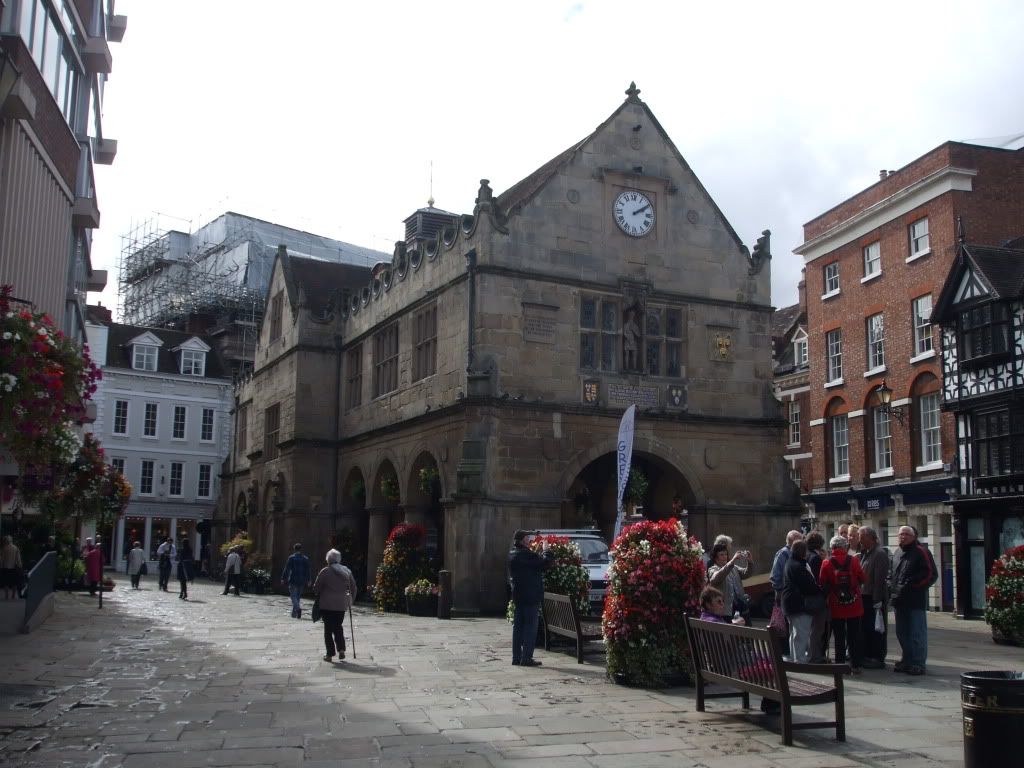 It's an interesting building - the masonry incorporates some earlier elements scavenged from elsewhere in the town. The medieval effigy featured below (in his very own niche) features Richard, Duke of York, who used to be situated on the Old Welsh Bridge:-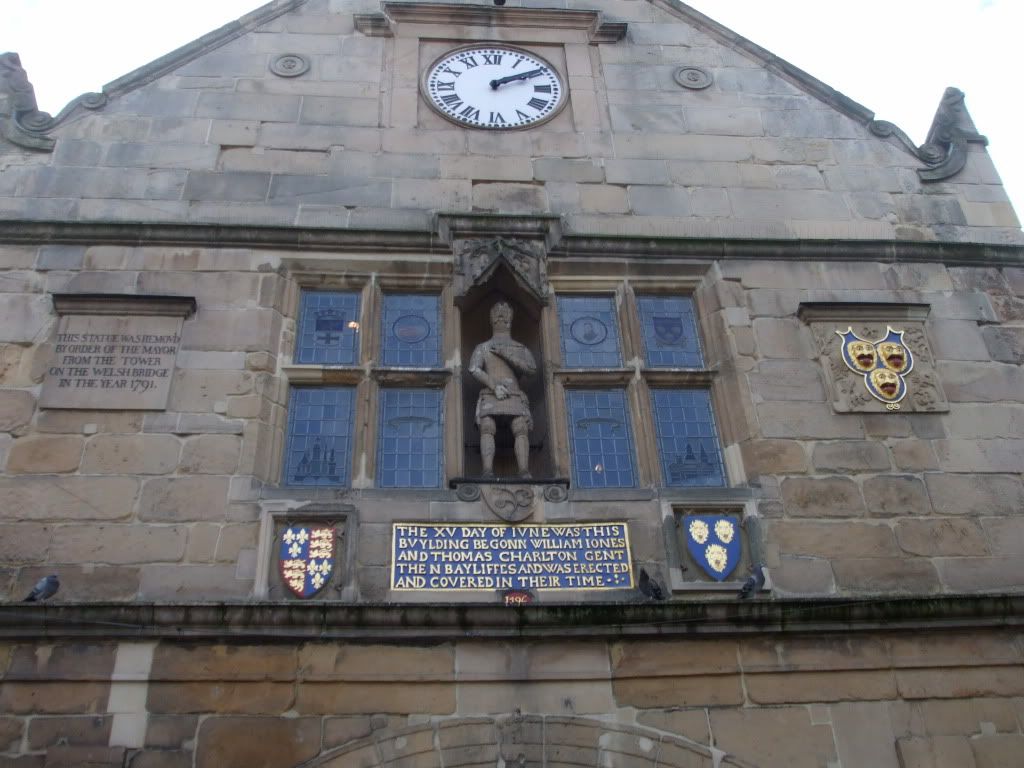 The Royal coat-of-arms featured below is emblematic of Shrewsbury's location on the English/Welsh border, featuring a lion and a Welsh dragon as supporters. I'm not sure if it's part of the original fabric or a later (?nineteenth century) addition. I suspect the latter - the stonework looks too clean and well-defined to be 400+ years old. Though I could be wrong...
Unlike the friendly chap featured below, who definitely seems to form part of the original fabric:-
It's a lovely building , and one which sticks out like a sore thumb, in that it's built of stone, whereas all the private houses that surrounded it were brick & timber-framed (some were given fashionable brick facades in the Georgian period, but much of their original fabric probably still survives).
A cathedral to commercialism, perhaps? Though in size, I suppose it's more akin to a parish church...
The source material for today's post was
Shrewsbury Town Trail
, by Michael Stratton (Shrewsbury Civic Society,1979), a fun little guide which can be picked up for a very modest price from the Tourist Information Centre.
There, I've done my advertising slot for the day!